Course Description
CIEH Level 2 – Food Safety for Food Manufacturing
CIEH Level 2 – Food Safety for Food Manufacturing
Overview
Business owners and food handlers must comply with the Food Safety Act 1990 and Food Hygiene Regulations 2005. According to the regulations, food establishments must ensure that individuals working in food processing and manufacturing are trained, instructed and supervised in food safety and manufacturing. The Level 2 – Food Safety for Food Manufacturing is designed for food handlers and manufacturers to learn to comply with food manufacturing regulations and ensure that food is prepared and stored hygienically.
The Level 2 – Food Safety for Food Manufacturing course will introduce learners to a wide range of topics such as the principles of food safety and manufacturing practices, personal hygiene and a safe cleaning environment, basics of food safety hazards, safe food storage and temperature control.
The Level 2 – Food Safety for Food Manufacturing course benefit individuals working in food processing, manufacturing, packing, food assembly and food storage. The Level 2 – Food Safety for Food Manufacturing certification is nationally recognised by local authorities and environmental health officers across the United Kingdom.
Course Curriculum Total Units : 90
1: Introduction to food safety
1.1 Introduction
1.2 Overview
1.3 Objectives
1.4 Food safety consequences
1.5 Key definitions
1.6 High-risk foods
1.7 Check your knowledge
1.8 Food poisoning
1.9 Hazards, risks and controls
1.10 Food safety management systems
1.11 Check your knowledge
1.12 Summary
2: The law
2.1 Objectives
2.2 Enforcement authorities
2.3 Consequences of non-compliance
2.4 The law
2.5 Check your knowledge
2.6 Record keeping
2.7 Due diligence
2.8 Food safety information
2.9 Check your knowledge
2.10 Summary
3: Food safety hazards
3.1 Physical and chemical contamination
3.2 What are micro-organisms?
3.3 Causes of food poisoning
3.4 Pathogenic micro-organisms
3.5 Check your knowledge
3.6 Spoilage bacteria
3.7 Multiplication of bacteria
3.8 The effects of temperature on bacteria
3.9 Bacteria spores
3.10 Toxins
3.11 Check your knowledge
3.12 Common allergenic foods
3.13 Cross-contamination
3.14 Separating foods
3.15 Food-bourne illness carriers
3.16 Reporting illness
3.17 Making constructive suggestions
3.18 Check your knowledge
3.19 Summary
4: Temperature controls
4.1 Objectives
4.2 How to cool hot food quickly
4.3 Checking temperatures
4.4 Temperature monitoring
4.5 Check your knowledge
4.6 Summary
5: Heat processing of foods
5.1 Objectives
5.2 Bacteria and cooking
5.3 Hot-process food preservation
5.4 Monitoring and recording heat processes
5.5 Safe temperature controls
5.6 Check your knowledge
5.7 Summary
6: Food handlers
6.1 Objectives
6.2 Personal hygiene
6.3 Minimise direct handling
6.4 Washing your hands
6.5 How to wash your hands
6.6 Check your knowledge
6.7 Protective clothing
6.8 Jewellery and accessories
6.9 Report illness or cuts
6.10 Other personal hygiene practices
6.11 Reportable diseases
6.12 Check your knowledge
6.13 Summary
7: Food storage
7.1 Objectives
7.2 Dates on food labels
7.3 Principles of safe food storage
7.4 Storing, processing and handling allergens
7.5 Traceability
7.6 Check your knowledge
7.7 Summary
8: Cleaning
8.1 Objectives
8.2 The role of cleaning in preventing food contamination
8.3 Cleaning products
8.4 Check your knowledge
8.5 Clean as you go
8.6 Cleaning schedules
8.7 Safe disposal of waste
8.8 Check your knowledge
8.9 Summary
9: Food premises and equipment
9.1 Objectives
9.2 Structure and equipment
9.3 Work and food flow
9.4 Food pests
9.5 Signs and control of food pests
9.6 Check your knowledge
9.7 Summary
What will I learn?
Learn the common terms of food safety and hygiene associated to industry practices and legislation.
Learn about food-borne illnesses and how it can affect people.
Understand food safety hazards, how they arise, how it can be controlled and prevented.
Learn the best practices to preserve food safely, how to use the appropriate temperature controls and storage.
Learn about personal hygiene and why it is important from first aid, hand washing, protective clothing and appearance.
Learn about the correct cleaning procedures in a food establishment.
Access Duration
The course will be directly delivered to you, and you have 12 months access to the online learning platform from the date you joined the course. The course is self-paced and you can complete it in stages, revisiting the lectures at any time.
Who is this Course aimed at?
Caterers
Food business operators
Food factories
Meat cutting plants
Diaries
Vegetable packing
Breweries
Method of Assessment
At the end of the Level 2 – Food Safety for Food Manufacturing you will be evaluated through an online multiple choice exam. In order to complete this program successfully and gain your professional qualification.
Certification
Those who successfully complete the course will be awarded the Level 2 Certificate in Food Safety for Food Manufacturing by the Chartered Institute of Environmental Health. It will make you valuable to employers, and your motivation at gaining new skills will be recognised.
Awarding Body
CIEH (The Chartered Institute of Environmental Health) has been supporting professionals since 1883 and an awarding body for the environmental health sector. CIEH has been instrumental in developing several environmental standards in the public and health sectors contributing greatly to the overall wellbeing on a global scale. They set a high standard of improving public health and influencing policy. They provide educational opportunities and training for environmental health professionals working across the public and private sectors. It is with a vision to provide and support a healthier, cleaner and safer environment for all.
Other Benefits
Written and designed by the industry's finest expert instructors with over 15 years of experience
Repeat and rewind all your lectures and enjoy a personalised learning experience
Gain access to quality video tutorials
Unlimited 12 months access from anywhere, anytime
Save time and money on travel
Learn at your convenience and leisure
Eligible for a TOTUM discount card
Free Career Support Service
25% Discount on personal Statement and covering letter writing service
Free Access to Over 150 courses for 2 days (48 hours)
Free access to course before you purchase (For selected courses only)
---
| | |
| --- | --- |
| College Name | 1 Training |
| Course Category | DO NOT USE THIS - Health & Safety, Food Safety, Health & Safety |
| Course Type | Online Learning |
| Course Qualification | Level 2 Certificate |
| Course Location | Dublin, Ireland |
| Course Fee | 25 |
| Entry Requirements | The course is suitable for all levels of employees, supervisors and managers who work with and directly handle food and food processing Anyone with an interest in food safety and food manufacturing, packaging and storage industry |
| Career Path | Health & Safety Coordinator – £22,186 per annum Health & Safety Manager – £34,738 per annum Environmental Health & Safety Manager – £40,329 per annum |
Course Provider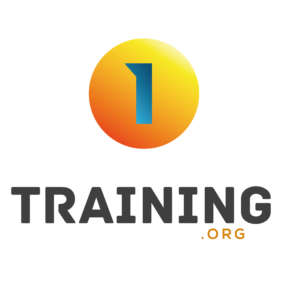 63/66 Hatton Garden, 5th Floor, Suite 23, London. EC1N 8LE, Dublin, United Kingdom
Make Enquiry
Please insert your contact details and any additional information you require and we will forward your request to 1 Training.
Map
1 Training
63/66 Hatton Garden, 5th Floor, Suite 23, London. EC1N 8LE, Dublin, United Kingdom