Course Description
Certified Cyber Risk Officer
The Cyber Risk Officer course equips students with a comprehensive understanding of cyber risk management. The syllabus assumes a non-technical student and covers a range of topics from identification of cyber risks through to risk management options. The course has been designed to equip students with the knowledge, skills and confidence they require in order to protect the digital assets of their organisation and support the efforts of or lead the implementation of a cyber risk framework.
---
| | |
| --- | --- |
| Course Code | CCRO |
| College Name | ICTTF – International Cyber Threat Task Force |
| Course Category | Computers & IT (Information Technology), Cyber Security |
| Course Type | Online Learning |
| Course Qualification | CPD |
| Course Location | Dublin, Ireland |
| Course Start Date | 22nd March 2021 |
| Course End Date | 19th May 2021 |
| Course Fee | 1950 |
| Course Duration | Eight Weeks |
| Course Times | 8 Weeks; Plus 1 Week Initial Orientation; 8-10 Hours Per Week; Self Paced Entirely Online. |
| Entry Requirements | The syllabus has been developed for a non-technical audience. When technical concepts are referenced in any way, they are fully explained. It is assumed that you have very limited IT technical knowledge. This course is for business leaders and provides them with the knowledge, skill and confidence to liaise with technical subject matter experts by demystifying the jargon and concepts. |
| Career Path | A Cyber Risk Officer is an individual with the knowledge, skills and experience to develop, implement or support a cyber security, risk and/or privacy program at an organization. It is often a secondary role to a primary role such as CISO or CCO. Aspiring CISO's and other business leaders often become certified cyber risk officers in order to augment and/or validate their background for new challenges and roles, including board levels positions such as NxD's. There is a Global IT security skills shortages and it has now surpassed four million according to a recent industry survey. The number of unfilled positions now stands at 4.07 million professionals, up from 2.93 million this time last year. This includes 561,000 in North America and a staggering 2.6 million shortfall in APAC. The shortage of skilled workers in the industry in Europe has soared by more than 100% over the same period, from 142,000 to 291,000. The global security workforce needs to increase by a staggering 145% to cope with a surge in hiring demand. In Europe, this has come particularly in smaller companies with one-99 employees, as well as those with over 500 employees. In the report, over half (51%) of cybersecurity professionals said their organisation is at moderate or extreme risk due to staff shortages. |
For information about ICTTF – International Cyber Threat Task Force, please visit our college page on
www.nightcourses.com
by clicking
here
.
Course Provider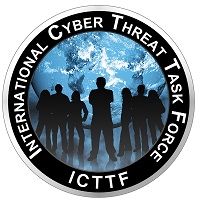 ICTTF Ltd Unit 1 St Olaves Business Centre Kinsealy, Dublin, Ireland
Make Enquiry
Please insert your contact details and any additional information you require and we will forward your request to ICTTF – International Cyber Threat Task Force.
Map
ICTTF – International Cyber Threat Task Force
ICTTF Ltd Unit 1 St Olaves Business Centre Kinsealy, Dublin, Ireland