Course Description
Certificate in Microbiologist Training
Certificate in Microbiologist Training
Overview
You can develop you intelligence, investigation skills and the ability to evaluate complex data by learning this course effectively. Natural science qualifications will provide a large benefit for you, opening many doors which will enable you to enter an industry which is in high demand. Gain the ability to broaden your awareness greatly and find immense support while you are studying for this course. You will gain a high awareness level of the aspects of immunology, the biology of bacteria, various infections and much more useful related concepts.
Why Consider 1Training
With regard to the technology developments which have taken place in the industry today, online courses have taken the upper hand over traditional classroom courses. Busy career people do not have time to attend traditional classes now, hence the demand for online courses have significantly increased. The convenience and the flexibility level offered by online courses have made them a more superior method of learning to traditional courses.
1Training offers learners a highly convenient path to obtain a highly recognised international qualification which will give learners the unique opportunity to develop skills and expertise in practise. The opportunity to study at your own pace is offered to you. You will be provided with all the necessary material, tutorials, qualified course instructor and multiple free resources which include Free CV writing pack, TOTUM Discounted Card, free career support and course demo to make your learning experience enriching and more rewarding.
Learning Outcomes
Expand your existing knowledge in Micro-organisms Understand the concept of microbiology and how to analyse these aspects easily Broaden your knowledge and understanding levels by undertaking a useful and relevant course Gain the opportunity to learn from a course provider who is essentially a leader in the education industry
Access Duration
The course will be directly delivered to you, and you have 12 months access to the online learning platform from the date you joined the course. The content will be accessible to you 24/7. The course is self-paced and you can complete it in stages, revisiting the lectures at any time.
Who Is This Course Aimed At?
This course is suited to those hoping to work in the Microbiology industry This course would be particularly useful for anyone studying Microbiology at present and is in need of some extra help
Method of Assessment
At the end of the course you will have one online multiple choice question assessment test. This online multiple choice question test will be marked automatically so that you will receive an instant grade and know whether you have passed the course.
Certification
If you pass the exam successfully then you will be awarded a Certificate in Microbiologist Training
Other Benefits
Written and designed by the industry's finest experts with over 15 years of experience
Repeat and revise all your lectures and enjoy a personalised learning experience
Gain access to quality video tutorials
Unlimited 12 months access from anywhere, anytime
Save time and money on travel
Learn at your convenience and leisure
Free Career Support Service
Eligible for a TOTUM discount card
25% Discount on personal Statement and covering letter writing service
Free Access to Over 150 courses for 2 days (48 hours)
Free access to course before you purchase (For selected courses only)
Course Curriculum Total Units : 21
1. Introduction To Microbiology And Infectious Diseases
2. General Bacteriology
3. What Are Viruses: Disease Control And Prevention
4. Dna Viruses And Viral Diseases
5. Rna Viruses And Viral Diseases
6. Parasitic Infection, Snot And Fungal Infections
7. Foodborne, Bacterial Infections Of The Gastrointestinal Tract & Bacterial Sexually Transmitted Diseases
8. Blood-Borne Bacterial Infectious Diseases, Bacterial Diseases, And Bacterial Skin
9. Essential Principles Of Immunology
10. Antibiotics: All You Need To Know
---
| | |
| --- | --- |
| College Name | 1 Training |
| Course Category | Biology, Science & the Built Environment |
| Course Type | Online Learning |
| Course Qualification | Award / Certificate |
| Course Location | Dublin, Ireland |
| Course Fee | 18 |
| Course Duration | Guided Learning Hours 15 |
| Entry Requirements | • You must be 16 or over • You should have a basic understanding of English, Maths and basic IT knowledge • You will need a computer or tablet with internet connection (or access to one) |
| Career Path | • Research Analyst – £26,806 per annum • Lab Assistant – £18,021 per annum • Microbiologist – £23,201 per annum • Research Scientist – £30,628 per annum |
Course Provider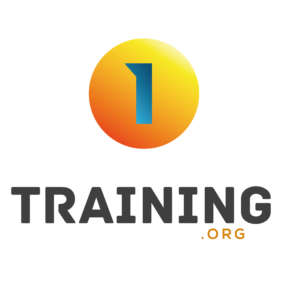 63/66 Hatton Garden, 5th Floor, Suite 23, London. EC1N 8LE, Dublin, United Kingdom
Make Enquiry
Please insert your contact details and any additional information you require and we will forward your request to 1 Training.
Map
1 Training
63/66 Hatton Garden, 5th Floor, Suite 23, London. EC1N 8LE, Dublin, United Kingdom