Course Description
Certificate in Managerial Accounting – Level 3
Certificate in Managerial Accounting – Level 3
(Please Note: This Course is Based on USA Standards)
Overview
Do you want to qualify as a management accountant? It is a popular field that is in-demand and requires certified management accountants. If you aspire to take on this role, here's an excellent starting point.  The Certificate in Managerial Accounting – Level 3 (USA Standards) is designed to teach you the core principles of managerial accounting, how to navigate financial information and how to help managers make effective decisions. You will learn about different types of cost, conduct cost-volume analysis, calculate and allocate overhead rates, distinguish costs and benefits and determine a course of action for management decisions.
The course is extensive and will discuss key modules in-depth such as an introduction to managerial accounting, planning, directing and controlling, cost components, product vs. period costs and financial statement issues unique to manufacturers. Each topic will be explored fully to ensure learners gain a complete understanding of the subject matter.
The Certificate in Managerial Accounting – Level 3 will get you acquainted with providing information in support of the internal management processes. The course will provide you with an opportunity to learn that good decisions result from diligent evaluation of information.  This course is a stepping stone to taking your career in management accounting to the next level. You will see the door open to exciting opportunities and future career prospects. 
Please Note: This Course is Based on USA Standards.
Course Curriculum Total Units : 5
1: Managerial Accounting
2: Planning, Directing, and Controlling
3: Cost Components
4: Product Versus Period Costs
5: Financial Statement Issues that are Unique to Manufacturers
Why you should consider 1Training?
As improvements and advancements are made in technology, online courses are no longer just conventional means of studying at affordable costs. In many aspects online training offers superiority to traditional learning. There is an effectiveness and convenience that traditional learning cannot provide. The overall convenience and flexibility makes it a superior learning method.
1Training offers the most convenient path to gain an internationally recognised qualification that will give you the opportunity to put into practice your skill and expertise in an enterprise or corporate environment. You can study at your own pace at 1Training and you will be provided with all the necessary material, tutorials, qualified course instructor and multiple free resources which include Free CV writing pack, Nus Discounted Card, Free career support and course demo to make your learning experience enriching and more rewarding.
What will I learn? 
Have a clear understanding of the characteristics of managerial accounting
Understand the role of managerial accounting in an organisation
Learn why managerial accounting is different to financial accounting
Learn to use management tools to do your job effectively
Learn how to advance in your career in managerial accounting 
Access Duration
The course will be directly delivered to you, and you have 12 months access to the online learning platform from the date you joined the course.  The course is self-paced and you can complete it in stages, revisiting the lectures at any time.
Who Should Attend 
This course is ideally suited for individuals in accounting and finance and wants to advance in their career as management accountants.
The course is also ideal for business professionals, business managers and business students.
Method of Assessment 
In order to complete the Certificate in Certificate in Managerial Accounting – Level 3, learners will have to take a mock exam and final exam.
No. of Questions: 30
Exam Duration: 40 minutes
Exam format: multiple questions
Certification
Those who successfully complete the course will be awarded the Certificate in Certificate in Managerial Accounting – Level 3 by CPD & iAP.
---
| | |
| --- | --- |
| College Name | 1 Training |
| Course Category | Accountancy, Business |
| Course Type | Online Learning |
| Course Qualification | Level 3 Certificate |
| Course Location | Dublin, Ireland |
| Course Fee | 18 |
| Course Duration | Guided Learning Hours 02 |
| Entry Requirements | All learners should be over the age of 16 and have a basic understanding of Maths, English and ICT. A sound educational background is an advantage. |
| Career Path | Once you qualify in the Certificate in Managerial Accounting – Level 3, you will get acquainted with making effective managerial decisions in accounting. You will gain an accredited qualification that will prove worthwhile in working for a range of job positions in the business or finance industries. You can also use this course to study further in the subject or to build on your expertise and progress in your career. You will be eligible for incentives put forth by the organisation. Given below are job roles you can land with this certification. • Management Accountant • Business Professional • Business Manager |
Course Provider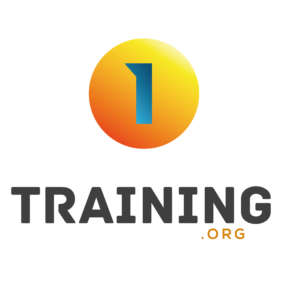 63/66 Hatton Garden, 5th Floor, Suite 23, London. EC1N 8LE, Dublin, United Kingdom
Make Enquiry
Please insert your contact details and any additional information you require and we will forward your request to 1 Training.
Map
1 Training
63/66 Hatton Garden, 5th Floor, Suite 23, London. EC1N 8LE, Dublin, United Kingdom