Course Description
Certificate in Empowerment and Advocacy – Spring 2021
This accredited Level 6 course, Certificate in Empowerment and Advocacy, equips the student with the knowledge, skills and competencies to support people with disabilities in empowering themselves on a day-to-day basis, thus facilitating self-defined visions of a desirable future.
This includes guidance and skills in relation to effective facilitation through a number of empowering approaches and in particular, advocacy. Advocacy is one of the most predominant methods of empowerment that has emerged to facilitate people with disabilities.
Who is this course for?
The course is aimed at staff in the disability sector whose role involves:
Facilitating advocacy/person centred plans with people using the service; and/or
Performing a supervisory role within an organisation that supports advocacy/PCP
It is ideal for a practitioner with a social studies/care/community development qualification who would like to:
Gain an in-depth knowledge of this area
Critically reflect upon their role as a practitioner
Obtain academic recognition
Course Content
Unit 1: explore the overall concept of empowerment as it applies to people with disabilities, its development on an international basis and from an Irish perspective.
Unit 2: The qualities of empowerment and their meaning to people with disabilities and how each element can facilitate empowerment. The challenges this presents and the benefits associated with people becoming empowered and in determining their own lives will be explored.
Unit 3: The concept of advocacy from a historical perspective, including its growth in Ireland and how this has led to greater empowerment for service users.
Unit 4: The factors that facilitate empowerment;  how support is provided guidance in a positive empowering manner. Throughout this unit you will be provided with practical guidelines on how you can facilitate empowerment through advocacy and through everyday support.
Unit 5: focuses on the work environment and asks the question: to what extent do you shape your work environment in terms of empowerment and to what extent does it shape you and your practices? It is important that empowerment is promoted at many levels in an organisation.
Unit 6: The value of assistive technology and on the range of assistance available in this regard. Influencing factors such as legislative developments and how this has impacted on the field of assistive technology, particularly in relation to empowerment, along with its value and benefits.
Successful completion of the course is dependent on undertaking a series of assessments. These involve:
Completing a practical project (2,500 words) that ties together your learning and professional practice;
Critically reflecting on how the course has change your perceptions of your role;
Participating in an online discussion with a learning community made up of fellow practitioners and tutors.
Entry Requirements
To apply you must:

Have successfully completed a Leaving Certificate/QQI/FETAC Level 5 Certificate or
be 23 years of age when you apply

International Applicants must provide appropriate documentary evidence of proficiency in English (i.e. IELTS 6.
Duration
The course will run for 8 weeks.
Next Dates
The next course will commence on November 18th, 2020.
Please find more information HERE; or contact Conor on cmurray@opentrainingcollege.com or 01-2990580.
---
| | |
| --- | --- |
| Course Code | 6H20226 |
| College Name | Open Training College |
| Course Category | Disability Studies, Humanities & Social Sciences |
| Course Type | Online Learning |
| Course Qualification | Award / Certificate |
| Course Location | Dublin, Ireland |
| Location Postcode | Dublin 14 |
| Course Start Date | 1st March 2021 |
| Course End Date | 25th April 2021 |
| Course Fee | €395 |
| Course Duration | 8 Weeks |
| Course Times | The next course will commence Spring 2021. Application Deadline: Date to be decided Course Starts Online: Date to be decided Workshop/Webinar: Date to be decided Assignment Submission Date: Date to be decided The course will run for 8 weeks. For more information, contact Conor at cmurray@opentrainingcollege.com, or on 01-2990580. |
| Awarding Body | QQI |
| Title of Awarding | Certificate in Empowerment and Advocacy |
| Entry Requirements | To apply for this course, you must - Be 23 years of age at time of application OR - have successfully completed the Leaving Certificate/QQI/FET Level 5 Certificate. International applicants must provide documentary evidence of proficiency in English. |
| Career Path | The course is certified by QQI as a Higher Education and Training (HET) Level 6 Award. Successful participants will obtain a component certificate in: ◾Certificate in Empowerment and Advocacy (15 ECTS Credits) |
Course Provider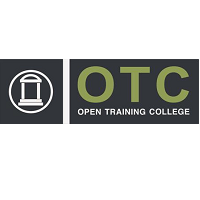 Prospect Hall, Willowfield Park, Goatstown, Dublin , D14 P9E4, Goatstown, Dublin, Republic of Ireland
Make Enquiry
Please insert your contact details and any additional information you require and we will forward your request to Open Training College.
Map
Open Training College
Prospect Hall, Willowfield Park, Goatstown, Dublin , D14 P9E4, Goatstown, Dublin, Republic of Ireland