Course Description
Certificate in Cost Analysis – Level 3
Overview
Certificate in Cost Analysis – Level 3 Please (Note: This Course is Based on USA Standards.)
What is cost analysis? It is to understand the concepts of cost which you will learn with the Certificate in Cost Analysis – Level 3 (USA Standards). The course is designed to teach you about cost behaviour and how addressing it can be more challenging than you first thought. The focus of the course is on cost behaviour patterns and cost behaviour methods. You will learn to evaluate the viability of a business and how cost-volume-profit-analysis will help you make informed decisions on profitability of a business and which prospects you should pursue. The course will teach you the implications of operating a business, achieving maximum productive output and running at full capacity.
The course is extensive and will discuss key modules in-depth such cost behaviour analysis, CVP for multiple products, break even and target income, sensitivity analysis and assumptions of CVP. Each topic will be explored fully to ensure learners gain a complete understanding of the subject matter.
The Certificate in Cost Analysis – Level 3 will get you acquainted with the conceptual underpinnings of cost behaviour. The course will provide you with important tools to plan and make decisions related to cost behaviour. This is an opportunity to learn everything you need to know about taking on a job role in the accounting and finance industry. This certification will set you in the right direction, with exciting career opportunities in store for you.
Course Curriculum Total Units : 6
1: Cost Behaviour
2: Cost Behaviour Analysis
3: Break-Even and Target Income
4: Sensitivity Analysis
5: CVP for Multiple Products
6: Assumptions of CVP
What will I learn? 
Learn of costs as fixed and variable components.
Have a clear understanding of an organisation's cost structure
Learn how to discern the exact cost structure
Learn to apply various methods to analyse cost behaviour
Learn to perform important diagnostic calculations 
Access Duration
The course will be directly delivered to you, and you have 12 months access to the online learning platform from the date you joined the course.  The course is self-paced and you can complete it in stages, revisiting the lectures at any time.
Who should attend 
This course is ideally suited for financial managers or directors, accountants, financial assistants, budget accountants, analysts, budget and planning managers and coordinators and operations managers
Method of Assessment 
In order to complete the Certificate in Cost Analysis – Level 3, learners will have to take a mock exam and final exam.
No. of Questions: 30
Exam Duration: 40 minutes
Exam format: multiple questions
Certification
Those who successfully complete the course will be awarded the Certificate in Cost Analysis – Level 3 by CPD & iAP.
---
| | |
| --- | --- |
| College Name | 1 Training |
| Course Category | Auctioneering & Estate Agency, Business |
| Course Location | Dublin, Ireland |
| Course Fee | 18 |
| Course Duration | Guided Learning Hours 03 |
| Entry Requirements | • All learners should be over the age of 16 and have a basic understanding of Maths, English and ICT. • A sound educational background is recommended. |
| Career Path | • Finance/Accounts Assistant • Assistant Accountant • Accountant • Finance Manager • Operations Manager • Business Manager • Budget and Planning Manager |
Course Provider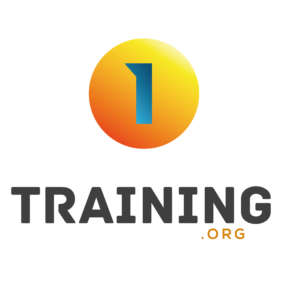 63/66 Hatton Garden, 5th Floor, Suite 23, London. EC1N 8LE, Dublin, United Kingdom
Make Enquiry
Please insert your contact details and any additional information you require and we will forward your request to 1 Training.
Map
1 Training
63/66 Hatton Garden, 5th Floor, Suite 23, London. EC1N 8LE, Dublin, United Kingdom