Course Description
Certificate in Budgeting – Level 3
Certificate in Budgeting – Level 3 (Please Note: This Course is Based on USA Standards.)
Overview
Do you want to learn how to plan and control a budget in an organisation? If you aspire to work in finance or accounts, this is something you absolutely must become familiar with. The Certificate in Budgeting – Level 3 (USA Standards) is designed to give you an understanding of budgetary guidelines and how identified objectives and goals can still be met. A budget provides the benchmark on how to measure if an organisation has met its goals or failed in that regard. This course is also ideal for individuals that operate a small business as it contains valuable information to ensure you are well within the allocated resources. Budgeting is integral to an organisation, as without it an organisation will become inefficient. Budgeting requires good management skills and successful managers will learn to plan for resources that are allocated and move ahead to maximise these results.
The course is extensive and will discuss key modules in-depth such as the importance of budgets, budget periods and adjustments, budget processes and human behaviour and components of the budget. Each topic will be explored fully to ensure learners gain a complete understanding of the subject matter.
Certificate in Budgeting – Level 3 will get you acquainted with budgeting and improve your understanding of budget planning and control. This course will provide you with an opportunity to progress in your career in accounting and financial roles. The course is suitable for individuals who want to gain the necessary skills and expertise in budgeting and the opportunity to enhance future career prospects and aspirations.
Course Curriculum Total Units : 6
1: Importance of Budgets
2: Budget Processes and Human Behaviour
3: Components of the Budget
4: Budget Periods and Adjustments
What will you learn? 
Learn how budgets provide the basis for detailed information
Learn of the planning and control process of a budget
Understand why a budget is an essential tool to translate abstract or general plans into a specific objective
Learn how to allocate with limited resources
Understand why a budget should be taken seriously 
Access Duration
The course will be directly delivered to you, and you have 12 months access to the online learning platform from the date you joined the course.  The course is self-paced and you can complete it in stages, revisiting the lectures at any time.
Method of Assessment 
In order to complete the Certificate in Budgeting – Level 3, learners will have to take a mock exam and final exam.
No. of Questions: 30
Exam Duration: 40 minutes
Exam format: multiple questions
Certification
Those who successfully complete the course will be awarded the Certificate in Budgeting – Level 3 by CPD & iAP.
---
| | |
| --- | --- |
| College Name | 1 Training |
| Course Category | Accountancy, Business |
| Course Location | Dublin, Ireland |
| Course Fee | 18 |
| Course Duration | Guided Learning Hours 02 |
| Entry Requirements | All learners should be over the age of 16 and have a basic understanding of Maths, English and ICT.A sound educational background is an advantage. |
| Career Path | Finance/Accounts Assistant Assistant Accountant Accountant Finance Manager General Manager Business Manager |
Course Provider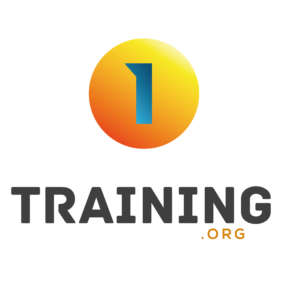 63/66 Hatton Garden, 5th Floor, Suite 23, London. EC1N 8LE, Dublin, United Kingdom
Make Enquiry
Please insert your contact details and any additional information you require and we will forward your request to 1 Training.
Map
1 Training
63/66 Hatton Garden, 5th Floor, Suite 23, London. EC1N 8LE, Dublin, United Kingdom