Course Description
Certificate in Animal Psychology and Behaviourism
Certificate in Animal Psychology and Behaviourism
Overview:
The animal care industry in the UK is a huge one, where there are a large number of animal care businesses already, with still many more which are opening up. If you are an animal lover who wish to understand the reason why your pet is carrying out a certain behaviour or if you plan to open up your own animal care business, then this course will be perfect for you.
Learn all about animal behaviour from this course and why they do certain things. Gain an in-depth level of understanding, knowledge as well as practical skills which will help you in keeping your pet happy and in understanding the pets of your clients as well.
Course CurriculumTotal Units : 18
1: Domestication Of Pets How Pets Came From The Cold
2: Choosing A Pet For You
3: Normal Behaviour Of Dog When Your Pet Is Being True To His Nature
4: Juniors And Seniors Of Dogs And Their Behaviour
5: If Dogs Can Talk
6: Calm The Pack Fear And Anxiety
7: Calm The Pack Aggression
8: How Well Do You Know Me, The Colourful World Of Dogs Antics Explained
9: Understanding Your Dogs
10: Elimination And Issues At Feeding Time
11: What Is The Normal Behaviour For A Cat
12: A Cat Is The Only Cat Who Knows Where Its At
13: When You Have Had It With Your Cat Psychiatric Challenges
14: Cat On A Griddle
15: Aggression In Cats
16: Understanding The Rabbits
Access duration
The course will be directly delivered to you, and you have 12 months access to the online learning platform from the date you joined the course.  The content will be accessible to you 24/7. The course is self-paced and you can complete it in stages, revisiting the lectures at any time.
Who is this course aimed at?
This course is suited to those hoping to work in the animal care industry
This course would be particularly useful for anyone hoping to start an animal care business
This course is suited to those hoping to work as an Animal Psychologist or as an Animal Carer.
---
| | |
| --- | --- |
| College Name | 1 Training |
| Course Category | Agriculture & Veterinary, Animal Care |
| Course Type | Online Learning |
| Course Location | Dublin, Ireland |
| Course Fee | 18 |
| Course Duration | Guided Learning Hours 18 |
| Entry Requirements | You must be 16 or over You should have a basic understanding of English, Maths and basic IT knowledge |
| Career Path | • Kennel Assistant – 15,600 per annum • Animal Care Assistant – 17,798 per annum • Laboratory Animal Caretaker – 15,482 per annum • Zoo Keeper – 13,000 per annum • Dog Walker – 11,120 per annum |
Course Provider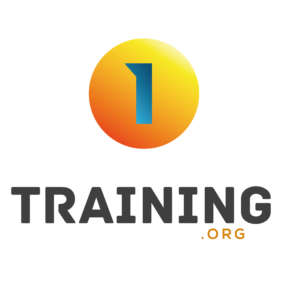 63/66 Hatton Garden, 5th Floor, Suite 23, London. EC1N 8LE, Dublin, United Kingdom
Make Enquiry
Please insert your contact details and any additional information you require and we will forward your request to 1 Training.
Map
1 Training
63/66 Hatton Garden, 5th Floor, Suite 23, London. EC1N 8LE, Dublin, United Kingdom