Course Description
Certificate in Accounting & Information Processing – Level 3
Certificate in Accounting & Information Processing – Level 3
(Please Note: This Course is Based on USA Standards.)
Accounting is central to an enterprise or organisation. If you aspire to take on a role in the accounting or finance industry, getting qualified is essential.  The Certificate in Accounting & Information Processing – Level 3 (USA Standards) is designed to teach you how to use accounting information in order to make sound decisions. The course will focus on financial accounting and managerial accounting. Financial accounting targets a broad base of external users and financial reports are prepared for all user groups. Managerial accounting, on the other hand, serves a specific need and is in direct contrast to financial accounting. Business planning, controlling and making decisions fall under the scope of managerial accounting and it is not reported to an external base.
The course is extensive and will discuss key modules in-depth such as accounting information, fundamentals of accounting equation, accounting profession and careers, how transactions impact the accounting equation, accounts, debits and credits and the core financial statements. Each topic will be explored fully to ensure learners gain a complete understanding of the subject matter.
The Certificate in Accounting & Information Processing – Level 3 will provide you with an opportunity to empower yourself with a wealth of knowledge of a strong information system which financial and managerial accounting depends on completely.  This course is a stepping stone to taking your career in accounting or finance to the next level. You will see the door open to exciting opportunities and future career prospects. 
Course Curriculum Total Units : 13
1: Accounting Information
2: The Accounting Profession and Careers
3: The Fundamental Accounting Equation
4: How Transactions Impact the Accounting Equation
5: The Core Financial Statements
6: Accounts, Debits and Credits
7: The Journal
8: The General Ledger
9: The Trial Balance
10: Computerized Processing Systems
11: T-accounts
Access Duration
The course will be directly delivered to you, and you have 12 months access to the online learning platform from the date you joined the course.  The course is self-paced and you can complete it in stages, revisiting the lectures at any time.
Method of Assessment 
In order to complete the Certificate in Accounting & Information Processing – Level 3, learners will have to take a mock exam and final exam.
No. of Questions: 30
Exam Duration: 40 minutes
Exam format: multiple questions
Certification
Those who successfully complete the course will be awarded the Certificate in Accounting & Information Processing – Level 3 by CPD & iAP.
---
| | |
| --- | --- |
| College Name | 1 Training |
| Course Category | Accountancy, Business |
| Course Type | Online Learning |
| Course Qualification | Level 3 Certificate |
| Course Location | Dublin, Ireland |
| Course Fee | 18 |
| Course Duration | Guided Learning Hours 06 |
| Entry Requirements | All learners should be over the age of 16 and have a basic understanding of Maths, English and ICT.A sound educational background is an advantage. |
| Career Path | Accounts Assistant – £24,417 per annum Accountant – £28,580 per annum Certified Public Accountant (CPA) – £55,000 per annum Internal Auditor – £30,012 per annum Tax Accountant – £29,137 per annum |
Course Provider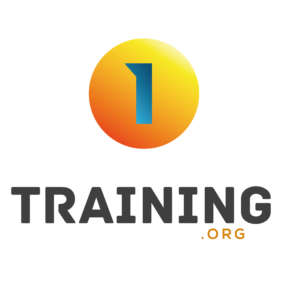 63/66 Hatton Garden, 5th Floor, Suite 23, London. EC1N 8LE, Dublin, United Kingdom
Make Enquiry
Please insert your contact details and any additional information you require and we will forward your request to 1 Training.
Map
1 Training
63/66 Hatton Garden, 5th Floor, Suite 23, London. EC1N 8LE, Dublin, United Kingdom