Course Description
CBT Skills for Everyday Life
Cognitive Behaviour Therapy is a reliable approach that any of us can learn, in order to cope better with difficult emotions e.g. stress, anxiety, fear, anger and low mood. Our thoughts, our emotions, our behaviours and our physical reactions all interact together. CBT helps us to understand and change our habitual thoughts and behaviours which can be very beneficial when it comes to dealing with the ongoing stresses and challenges of life.
---
Dublin City North, Dublin, Ireland
Course Provider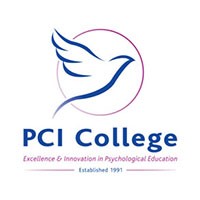 01 464 2060
Corrig House, Old Naas Road, Clondalkin, Dublin, Republic of Ireland
Make Enquiry
Please insert your contact details and any additional information you require and we will forward your request to PCI College.