Course Description
Business of Film with Kieran Corrigan (Classroom Training Course)
This intensive course in the Business of Film will give you an overview of the business of the film industry from start to finish.
A good understanding of the business practices of international filmmaking and production is essential for success in today's market. This Business of Film course will enable you to grow your business, support your clients and make valuable contacts in the film industry. You will gain instruction and insights from Kieran Corrigan, a working producer and film financier, supported by his team of experienced, leading industry professionals.
You will be given an overview of emerging international legal and financial issues, taxation and tax relief and production insurance.
You will also explore financing sources, as well as sales and distribution issues and strategies.
At the end of the course you will have gained a unique insight into the business of producing a film in today's global film industry.
Course Contents
Unit 1: Sources of Funding
Unit 2: Film Finance
Unit 3: Budgeting
Unit 4: Legal Elements of Film Production
Unit 5: Taxation & Tax Relief
Unit 6: Insurance Bonds
Unit 7: Sales & Distribution
This course is aimed at people who want to "step into" the industry as either a film producer, director, financier or distributor. Participants may wish to use the knowledge gained as an additional skill within their employment, to support their clients and grow their business, or may see this as a stepping stone or a foundation course to take the next step into the film industry.
How the programme works:
Experienced Instructor
This is a bespoke service catering for all skill levels, where participants will have the opportunity to engage with the highly experienced course instructor Kieran Corrigan, an established working producer with over 40 years' experience at the highest level, and his team of experienced, leading film industry professionals.
Building Contacts
During the course you will have opportunities to network in an informal setting with fellow attendees, tutors and representatives from the film and TV industry.
You will also be invited to join the IFS Alumni Association where you can continue to exchange information, share tips and receive exclusive offers and invitations to events.
Confidentiality
All your course work and any correspondence with us will be treated as strictly private and confidential.
Certificate of Completion
Our Certificate of Completion is awarded to students based on their work throughout their course. So, on successful completion of your course, you will receive your Irish Film School Certificate of Completion in the Business of Film.
The Future
This course will give you the confidence to go on to further study, to begin working in the film industry or to change careers. Many of those in employment will add value to their CVs with a new skill in the business of film production and could receive a promotion or an increase in salary as a result of completing this course.
Advantages:
Personal tuition from an internationally acclaimed and award-winning film financier and producer
Coursework folder with comprehensive notes to take home
Instruction from a "working" professional film crew
State-of-the-art studios and classrooms
Limited number in student cohort
Easy transport links to the campus
Certificate of Completion
Full social programme
Networking opportunities
Access to exclusive Alumni Association
---
Course Provider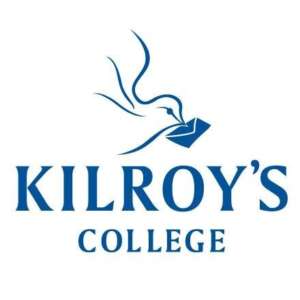 (01) 662 0539
Wentworth House, Dublin, Republic of Ireland
Make Enquiry
Please insert your contact details and any additional information you require and we will forward your request to Kilroy's College.