Course Description
Build Your Own Guitar Effects Pedalboard (With Video Lesson)
Build Your Own Guitar Effects Pedalboard (With Video Lesson)
Overview:
This excellent Build Your Own Guitar Effects Pedalboard course will teach you to design, assemble and wire your own custom guitar effects pedalboard. The course has been created and is taught by an expert instructor, Phil OKeefe, a guitarist, audio engineer and producer. As you can imagine, he has an abundance of insider knowledge to share with you, and will provide an excellent guide to building your own pedal board. Upon successful completion of this course, you will have your very own customised, fully operational, guitar effects pedalboard.
Our learning material is available to students 24/7 anywhere in the world, so it's extremely convenient. These intensive online courses are open to everyone, as long as you have an interest in the topic! We provide world-class learning led by IAP, so you can be assured that the material is high quality, accurate and up-to-date.
What skills will I gain?
Create a fully customised pedal board to your specific needs
Learn about various pedal types and the differences between them
Learn about wiring, connecting and testing power
Understand the importance of spacing & layout considerations
Meet the Instructor:
Phil is a songwriter, producer, audio engineer, guitarist and owner of Sound Sanctuary Recording, in Riverside, California. In addition, Phil is an author, writing for such magazine as EQ and Keyboard. Phil also moderates both the Effects and Recording/Engineering online forums on Harmony-Central.com. As a professional guitarist, the genesis of Phil's pedalboard design came from years of frustration with the inflexibility of placement and lack of stability of his effects pedals on other pedalboard designs.
Course Outline:
Module 01: Introduction
Module 02: Pedalboard Supplies
Module 03: Pedal Signal Flow
Module 04: Pedal Spacing and Layout
Module 05: Pedalboard Frame Assembly
Module 06: Bike Chain Disassembly
Module 07: Mounting the Planet Waves Tuner
Module 08: Mounting the Behringer Vintage Tube Monster
Module 09: Mounting the Danelectro Fish and Chips EQ
Module 10: Building the Pedal Cables (6 min)
Module 11: Mounting the Line 6 Space Chorus
Module 12: Mounting the Line 6 Verbzilla
Module 13: Summary of Pedal Mounting
Module 14: Mounting the YellowJacket Power Strip
Module 15: Power Supply Summary
Module 16: Connecting Power to the Pedals
How will I be assessed?
You will have one assignment. Pass mark is 65%.
You will only need to pay £19 for assessment.
You will receive the results within 72 hours of submittal, and will be sent a certificate in 7-14 days.
What Certification am I going to receive?
Those who successfully pass this course will be awarded a Build Your Own Guitar Effects Pedalboard certificate. Anyone eligible for certification will receive a free e-certificate, and printed certificate.
---
| | |
| --- | --- |
| College Name | 1 Training |
| Course Category | Dance, Music & Theatre Performance, Guitar |
| Course Type | Online Learning |
| Course Location | Dublin, Ireland |
| Course Fee | 18 |
| Entry Requirements | • You must be 16 or over • You should have a basic understanding of English, Maths and ICT • You will need a computer or tablet with internet connection (or access to one) |
| Career Path | • Music production • Session musician • Music Teacher • Music composer |
Course Provider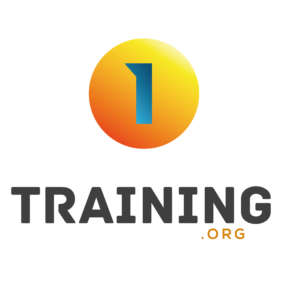 63/66 Hatton Garden, 5th Floor, Suite 23, London. EC1N 8LE, Dublin, United Kingdom
Make Enquiry
Please insert your contact details and any additional information you require and we will forward your request to 1 Training.
Map
1 Training
63/66 Hatton Garden, 5th Floor, Suite 23, London. EC1N 8LE, Dublin, United Kingdom