Course Description
Budget Management – HEA Initiative/Government funded – CLOSED FOR APPLICATIONS
Please note that due to huge demand for these modular courses places are now filled and the application process is closed. If a second stimulus package is announced by the government in 2021, the College will endeavour to offer places on these courses for a second time so please do not hesitate to contact Conor (cmurray@opentrainingcollege.com) with your name & course choice and we will include you on our enquiry list until we receive further instructions from the HEA.
Budget Management
The aim of this module is to facilitate participants to develop the knowledge and skills needed for the efficient and effective management of the budgetary process within their own area of responsibility.
On completion of this module participants will be able to:
 Describe the concept of budgeting and the budgeting process in general.
 Identify the key sources of income and expenditure in their area of work.
 Outline some basic accounting terminology including variances.
 Plan, implement and monitor a small budget at unit level.
The process of budget management is a key skill that can be implemented and utilised within the majority of workplaces within the labour market. This module has the overall objective of facilitating participants in understanding and effectively managing the different elements of a budget that may be allocated to their areas of responsibility. Participants will also be supported in planning for, implementing and monitoring a small budget relevant to their particular present and future circumstances.
About the HEA Initiative
The Open Training College (OTC) – in partnership with the Government of Ireland and the HEA – is offering modules to progress upskilling during the public health emergency.
Programmes are free of charge if you are unemployed, a homemaker returning to work or are in receipt of the Covid-19 unemployment payment at the time the programme begins.
If you are in employment, were previously self-employed or are a recent graduate, you may be eligible provided you meet the nationality/visa requirement and residence requirement. Project Management applicants will have to pay 10% of the fees (110 euro). The standard tuition fee for this course is €1,092. All other modules at Level 6 are free.
People in receipt of the Covid-19 Pandemic Unemployment Payment (PUP) or Jobseekers can apply for this course under the HEA initiative. Fees will be waived for these applicants.
---
| | |
| --- | --- |
| College Name | Open Training College |
| Course Category | Business, Management Skills |
| Course Type | Blended Learning - Mix of Classroom & Online |
| Course Qualification | Level 6 Advanced Certificate |
| Course Location | Dublin, Ireland |
| Location Postcode | Dublin 14 |
| Course Start Date | 18th January 2021 |
| Course End Date | 1st March 2021 |
| Course Fee | 0 |
| Course Duration | 4 Weeks |
| Course Times | Application deadline: 12/1/2021 - Now Closed for Applications Start Date: 18/01/2021 Online workshop (Zoom): 25/01/2021 Assignment Submission: 01/03/2021 |
| Awarding Body | QQI |
| Title of Awarding | Certificate in Budget Management |
| Entry Requirements | Terms and Conditions of HEA / Government Funded OTC Modules: - Candidates may apply for one or two courses. The maximum amount is two per person. - Students who are studying an accredited qualification at the OTC or elsewhere during the current academic year, are not eligible to apply for places on these HEA modular courses. - A valid PPS number is required. - A valid form of identification is required (copy of drivers licence or passport photo page) - For Level 6 courses: applicants must be 23 years at time of application OR have successfully completed the Leaving Certificate/QQI/FET Level 5 Certificate. Documentary evidence is required. - For the level 7 course, Project Management, applicants must be 23 years at time of application OR have successfully completed at least a Level 6 QQI/FET Certificate. Documentary evidence is required. - A completed Employer Verification Form is required to be uploaded for those applicants who are Employed. - International applicants must provide appropriate documentary evidence of proficiency in English (i.e. IELTS 6.0). - All applicants must complete the Declaration Form and submit it as a supporting document. - You are not required to complete the Personal Statement for these courses. - Please exit the application process when arriving at the payment page. Your application details will be automatically saved at that point. Any applicable 10% payment, by those who are 'employed', for the Project Management course, can be made with the college administration team after review of their Project Management application details. |
| Career Path | Progression route to the Certificate in Applied Management (Human Services) - Level 6 QQI. |
Course Provider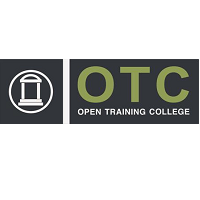 Prospect Hall, Willowfield Park, Goatstown, Dublin , D14 P9E4, Goatstown, Dublin, Republic of Ireland
Make Enquiry
Please insert your contact details and any additional information you require and we will forward your request to Open Training College.
Map
Open Training College
Prospect Hall, Willowfield Park, Goatstown, Dublin , D14 P9E4, Goatstown, Dublin, Republic of Ireland