Course Description
BA in Applied Management (Human Services)
The BA in Applied Management (Human Services) is a QQI accredited (Level 7) 3-year degree programme created by, and for people working in the human services and non-profit sector. It provides participants with the knowledge and skills required to manage for the good of:
Services users
The organisation, and
People who work with it
In so doing, they become advocates for change and key influence makers capable of initiating, leading and delivering change that will result in empowerment and improved, quality service provision.
Successful completion of the course will lead to a BA in Applied Management (Human Services). This is a QQI accredited Major Award at Level 7 on the National Framework of Qualifications (NFQ). Click here if you need to understand what this means and why it matters.
YEAR 1: Certificate in Applied Management (Human Services)
First year provides a grounding in general management theory and practice and how it applies to the human services and non-profit sector. You will also have the opportunity to acquire and develop the core skills required to effectively perform a first line management role. During it you will:
Examine the principles and practices of first line management
Explore Person Centred Human Services as a management issue
Begin developing practical management skills including: communication skills, team building, conflict management and motivation
Be introduced to the legislative and policy environment in which human service and non-profits operate
Start looking at the financial management of sector-specific organisations
YEAR 2: Higher Certificate in Applied Management (Human Services)
During the second year you will develop your practical skills and competencies while exploring in greater detail, the fundamental management issues driving the sector. You will:
Learn to lead a human services or non-profit team
Explore change and empowerment as management issues
Examine Human Resource Management (HRM) and the legislative, operational and organisational context in which it operates in a human services and non-profit organisation
Develop advanced management competencies including: engaging in 'critical thinking', developing 'emotional intelligence' and utilising 'action learning'
Investigate how organisational factors determine your ability to perform your management role
Examine in greater detail the financial management requirements, challenges and issues animating the operation of organisations in he human services and non-profit sector
YEAR 3: BA in Applied Management (Human Services)
The final year provides the opportunity to enhance your research, analytic and advanced management skills to become an effective leader, one capable of achieving measurable change leading to improved quality of service provision. You will learn to:
Understand the political and legislative context in which human services & non-profit organisations operate
Critically analyse the current state of your organisation and map out potential futures for your organisation
Understand and resolve conflict within your organisation
Undertake project management to achieve change that tangibly improves the quality of service your organisation delivers
Design, deliver and oversee an individualised service informed by best practice and committed to quality
Modules
Project Management
Social Policy & Administration
Conflict Resolution & Mediation
Leading within the Learning Organisation
Managing the Individualised Service
To find out more, or to apply, please contact Conor on 01-2990580/cmurray@opentrainingcollege.com, or visit our website: opentrainingcollege.com.
---
| | |
| --- | --- |
| Course Code | 7M15634 |
| College Name | Open Training College |
| Course Category | Business, Management Skills |
| Course Type | Blended Learning - Mix of Classroom & Online |
| Course Qualification | Ordinary Bachelor Degree |
| Course Location | Dublin, Ireland |
| Location Postcode | Dublin 14 |
| Course Start Date | 1st March 2021 |
| Course End Date | 27th February 2022 |
| Course Fee | 3552 for Year 3 of this 3-Year course, plus €95 application fee |
| Course Duration | 3-Years |
| Course Times | The course uses a 'blended' approach. Each module combines online learning, tutorials (telephone, online, virtual) and online face to face workshops/webinars. Please note: all workshops will be run online during Covid-19 restrictions. Learning materials are designed to accommodate the pressures that come with trying to balance work, life and learning. They make it possible to build study time around your work schedule. Regular online tutorials will expand your knowledge of the topic and answer any questions you have as you study. Each one-day seminar focuses on how the module topic is impacting the sector, will deepen your understanding of the subject matter and help you apply it in your working practice. The next course starts in October, 26th, 2020. Application Deadline: October 9th, 2020 Apply via the Online Application Centre on opentrainingcollege.com. For further details please contact Conor at cmurray@opentrainingcollege.com, or on 01-2990580, or contact us via our website opentrainingcollege.com |
| Awarding Body | QQI |
| Title of Awarding | BA in Applied Management (Human Services) |
| Entry Requirements | Applicants need to have successfully completed the Open Training College Higher Certificate in Applied Management OR currently hold at least a Level 6 cognate* management qualification of 120 credits (NFQ) or more within the last 10 years. Applicants are expected to be currently working in human services, community or not for profit sector and be able to apply their learning to a work setting. Applicants wishing to transfer from another course will need to meet certain criteria. Contact the College to determine if you are eligible to transfer. International applicants must provide appropriate documentary evidence of proficiency in English (e.g. IELTS 6.0). |
| Career Path | The course is certified by QQI as a HET Level 7 Award. Successful participants will be awarded a BA in Applied Management (Human Services). The skills acquired have been used by graduates to support their promotion within their organisations and to seek management opportunities within and beyond where they work. |
Course Provider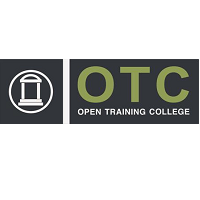 Prospect Hall, Willowfield Park, Goatstown, Dublin , D14 P9E4, Goatstown, Dublin, Republic of Ireland
Make Enquiry
Please insert your contact details and any additional information you require and we will forward your request to Open Training College.
Map
Open Training College
Prospect Hall, Willowfield Park, Goatstown, Dublin , D14 P9E4, Goatstown, Dublin, Republic of Ireland