Course Description
Award in Food Safety in Catering – Level 3
Overview
If you work in an environment that prepares food, or if you run a catering service where food is being handled, it is important to understand how to work in compliance with food and safety laws and regulations. The Award in Food Safety in Catering – Level 3 course is designed for individuals who want to address the food safety needs in catering, manufacturing and retail sectors. It is the perfect course for individuals who directly handle, cook and prepare the food. Individuals working in settings such as these must learn how to maintain maximum hygiene and safety.
The Award in Food Safety in Catering – Level 3 course will introduce learners to 11 modules which include introduction, legislation, good hygiene practice, temperature control, workplace and equipment design, waste disposal, cleaning and equipment disinfection, pest control, personal hygiene, training, HACCP and food safety management tools. The course is on average 10 hours per section, and learners can complete the Award in Food Safety in Catering – Level 3 course in two sections.
Tall food businesses have a legal responsibility in terms of maintaining food hygiene and should train their staff to set a high standard of food safety to protect the consumer's health and the reputation of the business. The Award in Food Safety in Catering – Level 3 course is designed for individuals in different professions such as catering business, restaurants, fast-food outlets, cafes and hotels, and hospitals.  The Food Safety Act was created in 1990 to ensure that there will be no harm caused to customers. When you work with direct handling of food, you must learn the potential risks and how to prevent them. The Award in Food Safety in Catering – Level 3 certification is nationally recognised by local authorities and environmental health officers across the United Kingdom.
Why study at Global Edulink?
Global Edulink offers the most convenient path to gain recognised skills and training that will give you the opportunity to put into practice your knowledge and expertise in an IT or corporate environment. You can study at your own pace at Global Edulink and you will be provided with all the necessary material, tutorials, qualified course instructor, narrated e-learning modules and free resources which include Free CV writing pack, free career support and course demo to make your learning experience more enriching and rewarding.
Course Curriculum
1: Introduction
2: Legislation
3: Good Hygiene Practice
4: Temperature Control
5: Workplace And Equipment Design
6: Waste Disposal, Cleaning And Disinfection
7: Pest Control
8: Personal Hygiene
9: Training
10: Haccp
11: Food Safety Management Tools
Access duration
The course will be directly delivered to you, and you have 12 months access to the online learning platform from the date you joined the course.  The course is self-paced and you can complete it in stages, revisiting the lectures at any time.
Who is this course aimed at?
Caterers
Kitchen staff
Restaurant staff
Fast-Food Outlet staff
Café staff
School Cafeteria Cooks
Hotel Chefs
Hospital staff
Method of assessment
At the end of the Award in Food Safety in Catering – Level 3 you will be evaluated through an online multiple choice exam. In order to complete this program successfully and gain your professional qualification.
Certification
Those who successfully complete the course will be awarded the Level 3 – Award in Food Safety in Catering by the Chartered Institute of Environmental Health. It will make you valuable to employers, and your motivation at gaining new skills will be recognised.
Awarding Body
CIEH (The Chartered Institute of Environmental Health) has been supporting professionals since 1883 and an awarding body for the environmental health sector. CIEH has been instrumental in developing several environmental standards in the public and health sectors contributing greatly to the overall wellbeing on a global scale. They set a high standard of improving public health and influencing policy. They provide educational opportunities and training for environmental health professionals working across the public and private sectors. It is with a vision to provide and support a healthier, cleaner and safer environment for all.
Other Benefits
Written and designed by the industry's finest expert instructors with over 15 years of experience
Repeat and rewind all your lectures and enjoy a personalised learning experience
Gain access to quality video tutorials
Unlimited 12 months access from anywhere, anytime
Save time and money on travel
Learn at your convenience and leisure
Eligible for a NUS discount card
Free Career Support Service
25% Discount on personal Statement and covering letter writing service
Free Access to Over 150 courses for 2 days (48 hours)
Free access to course before you purchase (For selected courses only)
---
Athlone, Westmeath, Dublin, Ireland
| | |
| --- | --- |
| College Name | Global Edulink |
| Course Category | DO NOT USE THIS - Health & Safety, Food Safety, Health & Safety |
| Course Type | Online Learning |
| Course Location | Athlone, Westmeath, Dublin, Ireland |
| Course Fee | 125 |
| Course Duration | 365 Days |
| Entry Requirements | • The course is suitable for all levels of employees, supervisors and managers who work with and directly handle food • Anyone with an interest in food hygiene and safety |
| Career Path | Once you successfully complete the Award in Food Safety in Catering – Level 3 you will gain an accredited qualification that will give your career the jumpstart you have always wanted. With this qualification you can further expand your education or go onto work in numerous positions that will also put you in line to demand a higher salary or job promotion. The average UK salary per annum is calculated according to https://www.payscale.com. The certification will enable employees in the capacity of junior and senior workers, including Supervisors and Managers to gain high earning positions within the industry. • Hotel Chef – £7.47 per hour • Catering Supervisor – £8.03 per hour • Restaurant Cook – £7.51 per hour • Cafeteria Worker – £6.73 per hour Others jobs you can get • Kitchen staff • Hospital Cafeteria staff • School Cafeteria Staff Common Career Paths For Kitchen Chef |
Course Provider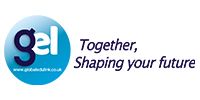 CityPoint, 1 Ropemaker Street, London, EC2Y 9HU, Dublin, United Kingdom
Make Enquiry
Please insert your contact details and any additional information you require and we will forward your request to Global Edulink.
Map
Global Edulink
CityPoint, 1 Ropemaker Street, London, EC2Y 9HU, Dublin, United Kingdom