Course Description
This part-time undergraduate course offers an opportunity for mature students interested in establishing a personal direction in their art and design practice to attend a flexible programme leading to an NUI Diploma. Typically students will complete an NUI Certificate course with CEAD (such as; DVI, or VAP), have accumulated 20 credits and then apply to the part-time Diploma programme. Students who successfully achieve the learning outcomes in the Diploma course will have accumulated 60 ects credits and are eligible to apply for year two of an undergraduate degree programme in Fine Art or Design at NCAD or another college of art and design. The Part-time Diploma in Art & Design is a Level 7 qualification and is a minor award within NFQ.
The Diploma provides an intensive learning experience for students who are committed to expanding their visual vocabulary, through experimentation and analysis of visual material. Through a series of practical projects, workshops and seminars, students will explore and manipulate a range of materials and acquire technical skills applicable to studio practice. Students will be encouraged to work as part of a group, and develop their ability to manage and direct their learning outside of tutor contact time. During the course students will be encouraged to work across disciplines, though in the latter part of the course, they will establish a direction in relation to the development of an art/ design practice, focusing on a discipline specific pathway.
A lecture and seminar programme in visual culture is integrated with the studio programme to provide a theoretical and contextual framework for students.
The diploma involves studio based learning, lectures, seminars and self directed learning. Students will devote approximately 80% of their learning effort within studio practice and the remaining 20% is concerned with visual culture.
---
| | |
| --- | --- |
| College Name | National College of Art & Design NCAD |
| Course Category | Art, Arts, Crafts & Hobbies |
| Course Qualification | Diploma |
| Course Location | Dublin, Ireland |
| Location Postcode | Dublin 8 |
| Course Fee | 1,995 |
| Course Duration | Students will attend on a part-time basis for approximately 30 weeks, in addition, students will attend blocked week-long sessions at intervals at Easter and for one week in May. Normally students will attend for a minimum 6 hours per week, typically this could be Tuesday and Thursday evening. The course includes; evening attendance, weekend sessions and daytime blocks at Easter. |
| Awarding Body | UCD |
| Entry Requirements | Students applying to this course should be 23 years or over, submit a portfolio and an application form and fulfill criteria for accessing a third level college as a mature student. Details of application process, submission deadlines for application forms and selection criteria are available from the CEAD website, http://www.ncad.ie/continuing-education.Students applying to the Diploma course need to submit a portfolio and an application form available from the CEAD website, http://www.ncad.ie/continuing-education. |
For information about National College of Art & Design NCAD, please visit our college page on
www.nightcourses.com
by clicking
here
.
Course Provider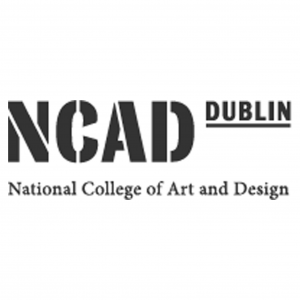 100 Thomas Street, Dublin, Republic of Ireland
Make Enquiry
Please insert your contact details and any additional information you require and we will forward your request to National College of Art & Design NCAD.