Course Description
Animal Welfare – Level 3
Overview
Animal welfare is something we often hear spoken about. What is it really? If you are an animal activist, chances are that you have heard of animal welfare before. It is the legal, ethical, commercial and agricultural elements of animals and how to keep them protected in their environment. The Animal Welfare – Level 3 will cover these aspects of animal welfare in-depth. If you aspire to work in the animal care industry, taking this course would be highly beneficial to you. You may have experience working in animal care or in a veterinary service, and this course will give you an understanding of how to provide the highest standard of care for different animals. If you've aspired to find a job role that has a purpose and meaning, this course will help you take a step in the right direction.
The course will get learners acquainted with the responsibilities pertaining to animal welfare. There is a focus on key topics such as managing animal welfare needs, complying with animal health care requirements and understanding animal welfare for wild animals. Each module will be explored in-depth to give learners a complete understanding of the subject matter.
The Animal Welfare – Level 3 is ideally suited for animal lovers and activists, and even those working in veterinary care. It makes for a great learning experience and everything you need to know about animal welfare you can find right here in this course.
Learning Outcomes
Have a clear understanding of the role and responsibilities of animal welfare
Learn how to apply animal welfare best practices
Learn about caring for young animals and the responsibility it entails
Understand about animal welfare for free and captive animals
Identify the principles of animal behaviour
Access Duration
The course will be directly delivered to you, and you have 12 months access to the online learning platform from the date you joined the course.  The course is self-paced and you can complete it in stages, revisiting the lectures at any time.
Course Curriculum Total Units : 32
1. Celebrity Mentor Series: Dr Kate – Animal Welfare
2. Managing Animal Welfare Needs
3. Complying with Animal Health Care Requirements
4. Apply Principles of Animal Behaviour
5. Apply Animal Welfare and Handling Requirements
6. Rescue Animals and Apply Basic First Aid
7. Animal Health Information Resources
8. Animal Welfare for Wild Animals: Free and Captive
9. Caring for Young Animals
10. Animal Welfare for Pets, Working Animals and Animals in Sport
11. Animal Welfare for Farm Animals
Method Of Assessment 
At the end of the Animal Welfare – Level 3, learners will be evaluated through a MCQ test at the end of the unit, or at the completion of the course.
Certification 
Those who successfully complete the course will be awarded the Animal Welfare – Level 3 Certification by CPD & iAP. It will make you valuable, and your motivation at gaining new skills will be recognised.
---
| | |
| --- | --- |
| College Name | 1 Training |
| Course Category | Agriculture & Veterinary, Animal Care |
| Course Type | Online Learning |
| Course Location | Dublin, Ireland |
| Course Fee | 39 |
| Course Duration | Guided Learning Hours 40 |
| Entry Requirements | • Learners should be over the age of 16 and have a basic knowledge in Maths, English and ICT • You should have a deep love and care for animals, relative knowledge and experience with having your own pets or working as a pet sitter or carer |
| Career Path | Once you successfully complete the Animal Welfare – Level 3, you can have a career in animal care and business. If you are interested in working in animal welfare, fostering animals or volunteering with animals, this qualification will give you a starting point to further your career path. Animal care workers who are in pursuit of a promotion will also find this course highly useful. |
Course Provider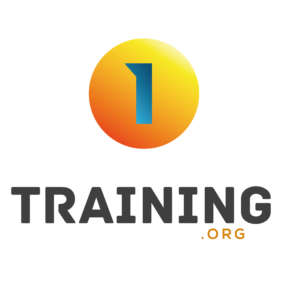 63/66 Hatton Garden, 5th Floor, Suite 23, London. EC1N 8LE, Dublin, United Kingdom
Make Enquiry
Please insert your contact details and any additional information you require and we will forward your request to 1 Training.
Map
1 Training
63/66 Hatton Garden, 5th Floor, Suite 23, London. EC1N 8LE, Dublin, United Kingdom