Course Description
Animal Health Care – Level 3
Animal Health Care – Level 3
Overview
Do you want to have a better understanding of animal health care? May be, you work in animal care or in a veterinary service, or maybe you are a pet owner who wants to be better equipped to care for your pet. All this and more can be found in the Animal Health Care – Level 3. This is a practical and an in-depth course that offers insight on various animal health care issues, how to identify health conditions in animals and how to respond in such situations. Working with animals means that you must be on top of everything, able to recognise health issues that may go unnoticed to the untrained eye. This is the primary objective of the course, to empower individuals in the animal care industry of health care for animals.
The course focuses on key topics such as taking care of your animals, how to identify animal behaviour and respond to it, basic first aid for animals, routine health care for animals and rehabilitation of domestic animals. Each module is explored in-depth to ensure the learner gains a complete understanding of the subject matter.
If you have a love of animals, the Animal Health Care – Level 3 is ideally suited to you. Qualifying in this course will open the door to finding many exciting opportunities in the animal care industry, and will give you a role that is purposeful and rewarding.
Learning Outcomes
Have a clear understanding of the job role in animal care and what it entails.
Learn about common problems in farm animals.
Understand what the day of a veterinarian is often like.
Learn what it takes to work in a veterinary service.
Learn how to maintain and monitor the health and wellbeing of animals.
Access Duration
The course will be directly delivered to you, and you have 12 months access to the online learning platform from the date you joined the course.  The course is self-paced and you can complete it in stages, revisiting the lectures at any time.
Method of Assessment 
At the end of the Animal Health Care – Level 3, learners will be evaluated through a MCQ test at the end of the unit, or at the completion of the course.
Certification 
Those who successfully complete the course will be awarded the Animal Health Care – Level 3 Certification by CPD & iAP. It will make you valuable, and your motivation at gaining new skills will be recognised.
Course Curriculum Total Units : 38
1. Celebrity Mentor Series: Dr Kate – Animal Health Care
2. Taking Care of Your Animals
3. Common Health Issues in Domestic Pets
4. Identify and Respond to Animal Behaviour
5. Basic First Aid for Animals
6. Routine Health Care for Animals
7. Rehabilitation of Domestic Animals
8. Maintain and Monitor Animal Health and Well-being
9. Common Health Problems in Farm Animals
10. A Day in the Life of A Veterinarian
11. Working in Veterinary Services
12. Administration Services for the Veterinary Service
13. Safety in Veterinary Services
---
| | |
| --- | --- |
| College Name | 1 Training |
| Course Category | Agriculture & Veterinary, Animal Care |
| Course Type | Online Learning |
| Course Location | Dublin, Ireland |
| Course Fee | 20 |
| Course Duration | Guided Learning Hours 100 |
| Entry Requirements | • Learners should be over the age of 16 and have a basic knowledge in Maths, English and ICT • You should have a deep love and care for animals, relative knowledge and experience with having your own pets or working as a pet sitter or carer |
| Career Path | Once you successfully complete the Animal Health Care – Level 3, you can have a career in animal care and business. If you are interested in working in animal shelters, fostering animals or volunteering with animals, this qualification will give you a starting point to further your career path. Additionally, if you work in veterinary care, this qualification will be highly beneficial. Animal care workers who are in pursuit of a promotion will also find this course useful. |
Course Provider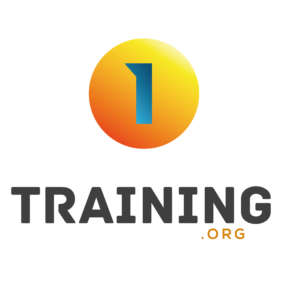 63/66 Hatton Garden, 5th Floor, Suite 23, London. EC1N 8LE, Dublin, United Kingdom
Make Enquiry
Please insert your contact details and any additional information you require and we will forward your request to 1 Training.
Map
1 Training
63/66 Hatton Garden, 5th Floor, Suite 23, London. EC1N 8LE, Dublin, United Kingdom