Course Description
Animal Diseases – Level 3
Animal Diseases – Level 3
Overview
Do you want to have a better understanding of animal diseases? May be you work in animal care or in a veterinary service, so insight into animal diseases is very useful. The Animal Diseases – Level 3 is designed to teach you all about this subject and get you up to date on your practical skills and knowledge of animal diseases.  This is an excellent course if you want to gain a firm understanding of animal health issues. Animals can often be struck by diseases at any given time, and they range from viral diseases to bacterial diseases, parasitological conditions, nutritional conditions, poisoning and genetic disorders. All these forms of diseases and medical conditions are particularly important to look into, if you plan to have a career in the animal care industry. It is comprehensive and practical course that will help you understand how to recognise symptoms, and examine and assess health issues in animals.
The course will get learners acquainted with a thorough understanding of animal diseases. Explore key topics such as health care of animals, veterinary diagnostic sample collection, implementing animal health care programmes, providing nutritional advice and support for animals and domestic animal toxicology. Each module is discussed in-depth to ensure the learner gains a complete understanding of the subject matter.
The Animal Diseases – Level 3 is ideally suited to individuals who want to have a career in animal care and progress further in the industry. Learn of the role and responsibilities of working in animal care or in a veterinary service, investigate health issues and learn how to treat the specific disease.
Why you should consider 1Training?
As improvements and advancements are made in technology, online courses are no longer just conventional means of studying at affordable costs. In many aspects online training offers superiority to traditional learning. There is an effectiveness and convenience that traditional learning cannot provide. The overall convenience and flexibility makes it a superior learning method.
1Training offers the most convenient path to gain an internationally recognised qualification that will give you the opportunity to put into practice your skill and expertise in an enterprise or corporate environment. You can study at your own pace at 1Training and you will be provided with all the necessary material, tutorials, qualified course instructor and multiple free resources which include Free CV writing pack, Nus Discounted Card, Free career support and course demo to make your learning experience enriching and more rewarding.
Learning Outcomes
Have a clear understanding of the role and responsibilities pertaining to identifying animal diseases.
Learn how animal diseases are diagnosed and diagnostic techniques.
Learn about the different types of diseases and how it can affect animals.
Learn about common disorders that can result in poisoning.
Learn to identify health conditions related to allergies.
Learn how the age of animals can play a role in their getting sick. 
Access Duration
The course will be directly delivered to you, and you have 12 months access to the online learning platform from the date you joined the course.  The course is self-paced and you can complete it in stages, revisiting the lectures at any time.
Method of Assessment 
At the end of the Animal Diseases – Level 3, learners will be evaluated through a MCQ test at the end of the unit, or at the completion of the course.
Certification 
Those who successfully complete the course will be awarded the Animal Diseases – Level 3 Certification by CPD & iAP. It will make you valuable, and your motivation at gaining new skills will be recognised.
---
| | |
| --- | --- |
| College Name | 1 Training |
| Course Category | Agriculture & Veterinary, Animal Care |
| Course Type | Online Learning |
| Course Location | Dublin, Ireland |
| Course Fee | 39 |
| Entry Requirements | Learners should be over the age of 16 and have a basic understanding in Maths, English and ICT You should have a deep love and care for animals, relative knowledge and experience with having your own pets or working in animal care |
| Career Path | Once you successfully complete the Animal Diseases – Level 3, you can have a career in animal care and business. If you are interested in working in animal shelters, fostering animals or volunteering with animals, this qualification will give you a starting point to further your career path. Animal care workers who are in pursuit of a promotion will also find this course highly useful. |
Course Provider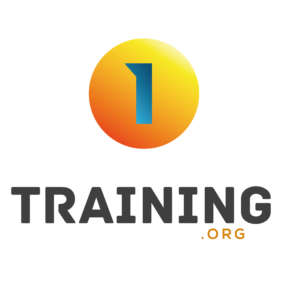 63/66 Hatton Garden, 5th Floor, Suite 23, London. EC1N 8LE, Dublin, United Kingdom
Make Enquiry
Please insert your contact details and any additional information you require and we will forward your request to 1 Training.
Map
1 Training
63/66 Hatton Garden, 5th Floor, Suite 23, London. EC1N 8LE, Dublin, United Kingdom