Course Description
Amazon Web Services Masterclass: Storage, S3 & CloudFront
Overview
Amazon web services (AWS) is an on-demand cloud computing platform that is a subsidiary of Amazon.com that provides cloud computing services to individuals, companies and governments based on paid subscription. Amazon web services help to avoid managing the low level details of the infrastructure. The AWS platform can provide you with cloud solutions that are extremely flexible, scalable, and cost-effective. It has multiple tools and capabilities for you to choose from, depending on the needs of your business. It has a tremendous amount of experience operating at scale and help reap the rewards of using battle hardened services.
Cloud computing is one of the leading industries around the world which is experiencing astounding growth year over year. Amongst the cloud providers, Amazon web services is regarded as one of the of the leading cloud providers across the globe. Easy usage and pay-as-you-go pricing have increased the popularity of AWS cloud among both start-ups and large enterprises in the recent years. According to the latest stats and figures, jobs requiring these skill sets pay higher than most of the jobs posted on public job boards. The annual salaries for these professionals could be as high as $100,000 as well. Therefore, knowledge and expertise in AWS could be very valuable for your career. This course in Amazon Web services – storage, s3 & CloudFront will let you dive into various storage services offered by AWS and see them in action. You will learn the different aspects and options provided by these services so that you can choose the right service for that particular business scenario. You will be able to get to grips with storage and CDN services in Amazon cloud such as AWS S3, EBS, EFS, & CloudFront through this courseas well.
Course Curriculum
1: Welcome And Introduction
2: Introduction To Aws
3: Introduction To Aws Storage Services
4: Aws S3 – Aws Object Storage Service
5: Aws Ebs – Aws Block Storage Service
6: Aws Cloudfront – Aws Cdn Service
7: Validating Aws Cloudfront Setup
Larning outcomes
Learn the AWS architecture and how to implement its services
Understand the different AWS storage services, and how to use them competently for your business needs
Gain an insight into how to utilise S3 and its capabilities to host a static website, and configure and upload files in any format
Get an understanding of how to use EBS as a persistent storage mechanism for your EC2 instances, with its capabilities like—flexibility and scalability.
Understand how to employ the CloudFront CDN to update, monitor and deliver selective content across the world, based on your requirements.
Access duration
The course will be directly delivered to you, and you have 12 months access to the online learning platform from the date you joined the course.  The course is self-paced and you can complete it in stages, revisiting the lectures at any time.
Who is this course aimed at?
IT students
Job seekers
IT professionals
Method of assessment
At the end of the course, you will have one assignment to be submitted (you need a mark of 65% to pass) and you can submit the assignment at any time. You will only need to pay £19 for assessment and certification when you submit the assignment. You will receive the results within 72 hours of submittal, and will be sent a certificate in 7-14 days if you have successfully passed.
Certification and awarding body
Those who successfully complete the course will be awarded the Amazon Web Services Masterclass: Storage, S3 & cloudfront certificate by CPD & iAP. The qualification will make you valuable to employers, and your motivation at gaining new skills will be recognised.
Tutor info
Manuj Aggarwal is an entrepreneur, technology enthusiast, and visionary. Manuj Aggarwal brings with him over two decades of extensive experience encompassing a broad gamut of software skills. His experience and expertise have transformed several ideas into viable, profitable businesses. He has been instrumental in developing and setting up core technology, teams, and products for startups in addition to designing robust software architecture.
Manuj is a proven industry leader in exploring innovative ideas and disruptive technologies in global vertical markets. His mastery in leveraging engineering resources and translating them into commercial products remains unequalled.
Other benefits
Written and designed by the industry's finest expert instructors with over 15 years of experience
Repeat and rewind all your lectures and enjoy a personalised learning experience
Gain access to quality video tutorials
Unlimited 12 months access from anywhere, anytime
Save time and money on travel
Learn at your convenience and leisure
Eligible for a NUS discount card
Free Career Support Service
25% Discount on personal Statement and covering letter writing service
Free Access to Over 150 courses for 2 days (48 hours)
Free access to course before you purchase (For selected courses only)
---
Athlone, Westmeath, Dublin, Ireland
| | |
| --- | --- |
| Course Code | S 0869 |
| College Name | Study 365 |
| Course Category | Computers & IT (Information Technology), Information Technology |
| Course Type | Online Learning |
| Course Qualification | CPD |
| Course Location | Athlone, Westmeath, Dublin, Ireland |
| Course Fee | 33 |
| Course Duration | 365 Days |
| Entry Requirements | Learners must be age 16 or over and should have a basic understanding of the English Language, numeracy, literacy, and ICT. |
| Career Path | • Software engineer – £34,671 per annum • Senior software engineer – £46,513 per annum • Technical specialist – £36,497 per annum • Technical consultant – £36,234 per annum |
Course Provider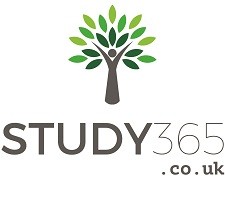 406 White Horse Lane London E1 3FY., Dublin, United Kingdom
Make Enquiry
Please insert your contact details and any additional information you require and we will forward your request to Study 365.