Course Description
Altering and Upcycling your Wardrobe (10wks)
PURPOSE OF THE COURSE:
We all have things in our wardrobe that do not fit or just do not suit anymore. This course shows you how to give your pre-loved garments a new lease of life and teaches you the essential skills to enable you to carry out simple
alterations so that you can turn them into modern wearable pieces.
As you grow in confidence, you will learn how to tackle more experimental tasks and try completely changing and
upcycling a garment to create something more suitable for your wardrobe. In the process, you will acquire the skills
to repair, upcycle, reshape your clothes, transforming your wardrobe, and make one of a kind (OOAK) fashion.
In order to carry out practical sewing, embellishment and finishing tasks the college recommends that students supply the following:
COURSE CONTENT:
Students will acquire the skills to alter and repair as follows;
Hem a garment
Learn to refit a garment
Thread a machine and wind a bobbin
Sew on a button
Mark, unpick and pin alterations into place
Sew straight seams and finish them
Replace a zip
Cut and pin fabric using a simple pattern
Finish a waistline with bias/binding
This course runs on a Wednesday from 19.00 to 21.00 see for further details http://www.libertiescollege.ie/courses/dressmaking/
APPLICATION & ENROLLMENT:
Application is by enrolment. Enrolment takes place on Wed. 4th and wed. 11th Sep. 2019 in Liberties College from 6pm to 8pm. You will be required to complete a (short) enrollment form and pay the tuition fee. Liberties college accepts cash, postal order or cheque made payable to the City of Dublin ETB.
---
Course Provider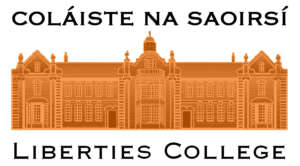 01 454 6348
Bull Alley Street, Dublin D08 A8N0, Dublin, Republic of Ireland
Make Enquiry
Please insert your contact details and any additional information you require and we will forward your request to Liberties College.