Course Description
Advanced Diploma in Skin Care and Treatment – Level 4
Overview:
The beauty industry is currently booming, and due to this trend the demand for qualified beauty professionals is at an all-time high. So, if you're interested in beauty, we recommend that you get qualified now! All you need to become a Beauty Therapist is the appropriate training and an accredited beauty therapy certificate, which is exactly what this Advanced Diploma in Skin Care and Treatment will provide.
Gain practical beauty therapy skills and knowledge, and study exciting beauty topics, like how to implement an effective skincare regime, how to care for hair, how to care for different skin types, and how to understand acne. Once you've completed this Advanced Diploma in Skin Care and Treatment you will be able to give your beauty clients expert advice, and can even establish your own successful beauty therapy business.
Learning with Global Edulink has many advantages. The course material is delivered straight to you, and can be adapted to fit in with your lifestyle. It is created by experts within the industry, meaning you are receiving accurate information, which is up-to-date and easy to understand.
This course is comprised of professionally narrated e-Learning modules, interactive quizzes, tests and exams. All delivered through a system that you will have access to 24 hours a day, 7 days a week for 365 days (12 months). An effective support service and study materials will build your confidence to secure your qualification.
Course Curriculum
Module 01: Introduction to Inner Health & Outer Beauty
Module 02: Can fat be Good for You?
Module 03: Bright and Beautiful Vegetables
Module 04: Foundations for a Healthy Diet
Module 05: Small Ingredients with Powerful Effects
Module 06: Diet and Detox
Module 07: How to Eat Yourself Beautiful
Module 08: What can Food do for you?
Module 09: Let's Get Under Your Skin
Module 10: How to Eat Yourself Beautiful, Continued
Module 11: Practical Skincare Regimes for Different Skin Types
Module 12: Skincare for Different Ethnicities
Module 13: Seasonal Skin Care
Module 14: The Negative Effect of the Sun
Module 15: Reducing the Effects of Aging
Module 16: Skin and Body Treatments
Module 17: Hair Removal Examined
Module 18: Hand and Foot Care
Module 19: The Hair Care Guide
Module 20: The Hair Care Guide, Continued
Module 21: Understanding Acne
Module 22: Skincare Routine
Module 23: Medications
Module 24: Diet
Module 25: Lifestyle
Course Objectives
Understand how diet, and lifestyle can affect your skin
Learn how to create a tailored skin care plan for clients
Understand the process of hair removal
Learn how to eat for your skin
Access duration
This course is delivered through a system that you will have access to 24 hours a day, 7 days a week for 365 days (12 months). As this is an online course, you have no set timetable and can study at your own pace. Move through the modules as fast or slow as you wish, and return to previous sections at any point.
Who is this course aimed at?
This course is ideally suited to anyone who hopes to become a Beauty Therapy professional, such as a Beauty Therapist, or Skincare Specialist. If you hope to establish your own beauty therapy business, this course would benefit you, and will allow you to kick start a successful beauty therapy career. If you are a skincare enthusiast, who would like to improve their own skin, this course would also be extremely helpful.
Course Description
This online training course is comprehensive and designed to cover the topics listed under the curriculum.
Method of assessment
At the end of the course learners will also take an online multiple choice questions assessment test. This online multiple choice questions test is marked automatically so you will receive an instant grade and know whether you have passed the course.
Certification
Successful learners will be awarded Level 4 Diploma in Skin Care and Treatment – Advanced Training.
Other Benefits
Free examination and official e-certificate
Gain an accredited UK qualification
Access to excellent quality video tutorials
Learners will be eligible for an NUS Discount Card
One year's access to the course
Support by phone, live chat, and email
Join a friendly online learning platform
---
Athlone, Westmeath, Dublin, Ireland
| | |
| --- | --- |
| College Name | Global Edulink |
| Course Category | Beauty, Skin Treatments |
| Course Type | Online Learning |
| Course Qualification | CPD |
| Course Location | Athlone, Westmeath, Dublin, Ireland |
| Course Fee | 49 |
| Course Duration | 365 Days |
| Entry Requirements | Learners should be age 16 or over, and must have a basic understanding of Maths, English, and ICT. |
| Career Path | What job can I get with this diploma? • Beauty Therapist (average UK yearly salary: £14,616) Typical duties include: • Advising clients on skin and body care • Analysing the skin and hair of clients • Performing various therapy / beauty treatments • Removing hair through waxing • Applying makeup / advising clients about make-up • Chatting with clients and booking appointments • Taking payments from clients • Providing advice on products What other jobs can I get with this diploma? • Makeup Artist (average UK yearly salary: £20,574) • Beautician (average UK yearly salary: £14,067) • Beauty Consultant (average UK yearly salary: £16,949) • Beauty Advisor (average UK yearly salary: £18,393) |
Course Provider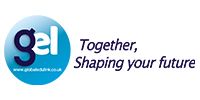 CityPoint, 1 Ropemaker Street, London, EC2Y 9HU, Dublin, United Kingdom
Make Enquiry
Please insert your contact details and any additional information you require and we will forward your request to Global Edulink.
Map
Global Edulink
CityPoint, 1 Ropemaker Street, London, EC2Y 9HU, Dublin, United Kingdom