Course Description
Advanced Diploma in Pet Physical Therapy – Level 3 Certification
Overview
You always want to know when your pet is in pain, whether it is your own pet, you work as a pet sitter or run a pet care business. Animals must and can be relieved of pain, while helping them to increase movement and improve overall health. The Advanced Diploma in Pet Physical Therapy – Level 3 is a practical course that will educate individuals on how to provide good quality care and services to pets while ensuring they are healthy overall.
It is a comprehensive course that offers insight to animal lovers who are thinking of becoming professionally qualified in the industry. If you want to have your own pet care business, get into Vet school or work in an animal shelter or hospital, the objective of the course is to fully equip yourself on what it takes to become a pet career professional.
The Advanced Diploma in Pet Physical Therapy – Level 3 will feature key topics on how to tackle animals in pain, what it takes to acquire professional knowledge in pet care, insight into physiotherapy, therapeutic exercises for your pet and how to tell when you should apply physio and when you shouldn't.
Course Curriculum
1: Overall view of animal physical therapy
2: When to use physio and when not to
3: An understanding of physiotherapy
☑ Assignment
☑ Submit Your Assignment
4: How physiotherapy works
5: Pet assessment and will physio help?
6: How does your pet respond to physio?
☑ Assignment
☑ Submit Your Assignment
7: Can exercises help your pet?
8: Why pet owners opt for physio?
9: Building partnerships with professionals in veterinary services
☑ Assignment
☑ Submit Your Assignment
Learning Outcomes
Learn the techniques of how to handle your pet's mobility of hip, knee or elbow in a safe and compassionate way.
Learn how to read the signs of animals in pain.
Learn the techniques of performing gentle exercises for animals who may be suffering from arthritis or an old injury.
Learn how to tackle senior pets in the home, with compassion and gentleness.
Learn how to massage your pet to help them relax and build strength.
Learn about therapeutic exercises, and how to use them on your pet.
Understand a dog's anatomy and improve your knowledge of performing easy and enjoyable exercises that can be done at home.
Access Duration
The course will be directly delivered to you, and you have 12 months access to the online learning platform from the date you joined the course.  The course is self-paced and you can complete it in stages, revisiting the lectures at any time.
Who is this Course aimed at?
Individuals who have an older or stiff pet and want to learn how to use physiotherapy
Individuals who want to learn different forms of animal physiotherapy
Those who want to learn safe exercises for animals
Anyone who has a deep interest in animal care and physiotherapy
Method of Assessment
This online course is assignment-based with learners being assessed upon the submission of a series of assignments. Once you successfully submit the assignments, students will gain a professional qualification. The assignments must be submitted to the instructor through the online learning portal. The assignments will be reviewed and evaluated, with feedback provided to the student on how well they have fared.
Course Code: QLS-04919
Certification
Upon the completion of this course, you will be awarded the Level 3 Advanced Diploma in Pet Physical Therapy by ABC Awards. The Certification will also include the summary of units learned. Each unit will include the specificities studied. You will gain a professional qualification and be viewed as a marketable candidate by potential employers who will recognise your skills and commitment demonstrated while following this course.
Awarding Body
ABC Awards is a leading national awarding body renowned for its extensive range of industry-standard accredited vocational qualifications. ABC Awards is Ofqual regulated and have an established reputation for cultivating high-quality and diverse skills and knowledge. They are committed to developing and awarding qualifications that showcase skills for employment. ABC Awards was established in 1998 and thousands of learners qualify for their vocational trainings each year. They offer a wide range of qualifications that cover multiple sectors and industries. They have a simplified process and learners are guaranteed to receive excellent value for money. ABC Awards ensures their partners receive the best possible service.
Others jobs you can get
Pet Care Specialist
Pet Care Associate
Dog Bather
Dog Walker
Pet Care Assistant
 Other Benefits
Written and designed by the industry's finest expert instructors with over 15 years of experience
Repeat and rewind all your lectures and enjoy a personalised learning experience
Unlimited 12 months access from anywhere, anytime
Save time and money on travel
Learn at your convenience and leisure
Eligible for a NUS discount card
Free Career Support Service
25% Discount on personal Statement and covering letter writing service
Free Access to Over 150 courses for 2 days (48 hours)
Free access to course before you purchase (For selected courses only)
---
Athlone, Westmeath, Dublin, Ireland
| | |
| --- | --- |
| Course Code | S 0932 |
| College Name | Study 365 |
| Course Category | Agriculture & Veterinary, Animal Care |
| Course Type | Online Learning |
| Course Location | Athlone, Westmeath, Dublin, Ireland |
| Course Fee | 116 |
| Course Duration | 365 Days |
| Entry Requirements | • Learners should be age 19 or over, and must have a basic understanding of Maths, English, and ICT. • A recognised qualification at level 2 or above in any discipline. |
| Career Path | • Veterinary Assistant – £15,686 per annum • Animal Shelter Manager – £20,404 per annum • Animal Care Technician • Animal Caretaker – £14,995 per annum • Pet Cate Attendant • Dog Groomer – £8.08 per hour |
Course Provider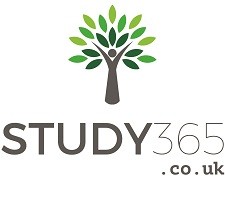 406 White Horse Lane London E1 3FY., Dublin, United Kingdom
Make Enquiry
Please insert your contact details and any additional information you require and we will forward your request to Study 365.