Course Description
Adobe Production Studio
Overview:
This excellent Adobe Production Studio: From Edit to Output course will teach you to use and understand Adobe's integrated suite of video, design, audio, and DVD authoring applications. The course is taught by expert instructors Bob Donlon and Jason Levine, who will share insider knowledge and tips during the course. Learn to use incredible digital video, sound, and effects tools to take a project smoothly from design and editing to final DVD production.
Our learning material is available to students 24/7 anywhere in the world, so it's extremely convenient. These intensive online courses are open to everyone, as long as you have an interest in the topic! We provide world-class learning led by IAP, so you can be assured that the material is high quality, accurate and up-to-date.
PLEASE NOTE: We do not provide any software with this course.
What skills will I gain?
Learn how Encore integrates with all applications in the Production Studio
Learn how to create custom, dynamic slideshows with music, subtitles, and dramatic pan, zoom, and transition effects
Learn how to visually assemble a DVD's navigation in minutes using the new Flowchart
Learn how to remove clicks, pops, pings, and all different types of ambient and electrical noise from your recordings using Adobe Photoshop-style techniques and tools
Course Outline:
Section 01 – Preparing the Package
Module 1: Workspaces & Interfaces
Module 2: Animating A Title In After Effects ®
Module 3: Creating Graphics With Illustrator
Module 4: Lower Thirds
Section 02 – Working with Audio
Module 1: Audition™ & The Multitrack Environment
Module 2: Creating A Soundtrack With Loopology Loops
Module 3: Mixing Tools & Automation
Module 4: Encoding For 5.1 Surround Sound
Section 03 – Editing in Premiere® Pro
Module 1: Premiere® Workspace, Tools, & A Rough Cut
Module 2: Markers, Transitions, & Audio
Module 3: Voice-over Tracks & Noise Reduction
Module 4: Customizing Lower Thirds
Module 5: Mixing Audio In Premiere & Using Markers
Section 04 – Multicam & Synchronization
Module 1: Syncing Source Tracks
Module 2: Syncing Picture To Sound
Module 3: Multicam Edit View
Module 4: Building Dvds In Premiere
Section 05 – Authoring DVDs with Encore™ DVD
Module 1: Interface, Tools, & Menus
Module 2: Buttons & Sub-navigation Systems
Module 3: Menu Transitions With After Effects®
Module 4: Flowchart Editor & The Project Checker
Module 5: Building & Burning Dvds
Section 06 – Adobe Audition™ 2.0
Module 1: The User Interface & The 'views'
Module 2: Effects, Presets, & The New Mixer
Module 3: Working In The Spectral View
Module 4: New Sessions & Importing Files
Module 5: Mixing & Automation
Module 6: Pops, Pings, & Plosives
Module 7: Working With Voice-over Tracks
Module 8: Premiere® Pro & Surround Encoding
Module 9: Live Multitrack Recording Session
Module 10: Replacing Instrument Tracks With Loopology Files
Section 07 – Adobe Encore™ DVD 2.0
Module 1: Interface, Panels, & Importing Assets
Module 2: Working With Timelines
Module 3: Menus & Using Photoshop®
Module 4: The Slideshow Editor
Module 5: Working With Flowchart
Module 7: Building The Dvd
How will I be assessed?
You will have one assignment. Pass mark is 65%.
You will only need to pay £19 for assessment.
You will receive the results within 72 hours of submittal, and will be sent a certificate in 7-14 days.
What Certification am I going to receive?
Those who successfully pass this course will be awarded a Adobe Production Studio: From Edit to Output certificate. Anyone eligible for certification will receive a free e-certificate, and printed certificate.
---
| | |
| --- | --- |
| College Name | 1 Training |
| Course Category | Adobe, Computers & IT (Information Technology) |
| Course Type | Online Learning |
| Course Location | Dublin, Ireland |
| Course Fee | 18 |
| Course Duration | Guided Learning Hours 15 |
| Entry Requirements | • You must be 16 or over • You should have a basic understanding of English, Maths and ICT • You will need a computer or tablet with internet connection (or access to one) |
| Career Path | • Graphic Design • Video Editing • Videography • Digital Media • Digital Marketing • Print Production • Multimedia Developer |
Course Provider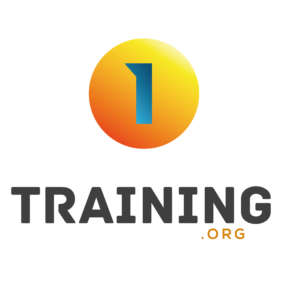 63/66 Hatton Garden, 5th Floor, Suite 23, London. EC1N 8LE, Dublin, United Kingdom
Make Enquiry
Please insert your contact details and any additional information you require and we will forward your request to 1 Training.
Map
1 Training
63/66 Hatton Garden, 5th Floor, Suite 23, London. EC1N 8LE, Dublin, United Kingdom