Course Description
Adobe Photoshop Lightroom 2
Adobe Photoshop Lightroom 2
Overview:
This excellent Photoshop Lightroom 2 will teach you to effectively manage your image library and take full control of your digital photography workflow. During this Photoshop Lightroom 2 course you will learn to use Lightroom's sophisticated tools for organizing, optimizing, and outputting photographs, all within a single work environment. This Photoshop Lightroom 2 course will allow you to master your growing image library and to effectively optimize your photographs with non-destructive image editing techniques that provide tremendous flexibility and stunning results. You will also discover how easily you can output your images to prints, the web, or a slideshow.
Our courses couldn't be more convenient, the course material is delivered straight to you and can be adapted to fit in with your lifestyle. It is created by experts within the industry, meaning you are receiving accurate information, which is up-to-date and easy to understand. This course is comprised of professional learning material, all delivered through a system that you will have access to 24 hours a day, 7 days a week for 365 days (12 months).
Meet the Instructor:
Phil Nelson is a freelance photographer working out of Stamford, Connecticut. Phil's work has been published in numerous magazines and web sites, and his large format fine art prints can be found on the walls of many corporate clients. Phil spent much of his career working for Apple and Adobe Systems, and as an X-Rite Color Expert, Phil has also delivered hundreds of color management seminars across the US and Europe. In 2007 he authored the book, The Photographer's Guide to Color Management, and continues to contribute images to his stock agency, Aurora Photos in Portland, Maine. Nelson's images can be seen on his web site, panelson.com
Course outline:
Module 01: The Lightroom Catalog & Work Environment
Module 02: Library Module: Importing & Setting Up A Catalog
Module 03: Library Module: Using An Image Library
Module 04: Library Module: Tagging & Finding Images
Module 05: Develop Module: Making Global Corrections
Module 06: Develop Module: Making Local Corrections
Module 07: External Editing
Module 08: Exporting
Module 09: Slideshow Module: Creating Presentations
Module 10: Print Module: Contact Sheets, Packages & Prints
Module 11: Web Module: Photo Web Presentation
How will I be assessed?
You will have one assignment. Pass mark is 65%.
You will only need to pay £19 for assessment.
You will receive the results within 72 hours of submittal, and will be sent a certificate in 7-14 days.
Certification:
Those who successfully pass this course will be awarded a Photoshop Lightroom 2 certificate. Anyone eligible for certification will receive a free e-certificate, and printed certificate.
---
| | |
| --- | --- |
| College Name | 1 Training |
| Course Category | Adobe, Computers & IT (Information Technology) |
| Course Type | Online Learning |
| Course Location | Dublin, Ireland |
| Course Fee | 18 |
| Course Duration | Guided Learning Hours 09 |
| Entry Requirements | • You must be 16 or over • You should have a basic understanding of English, Maths and ICT • You will need a computer or tablet with internet connection (or access to one) |
| Career Path | Photographer – £20,595 per annum • Web Designer – £22,801 per annum • Graphic Designer – £21,984 per annum • Advertising manager – £33,433 per annum • Illustrator – £20,386 per annum |
Course Provider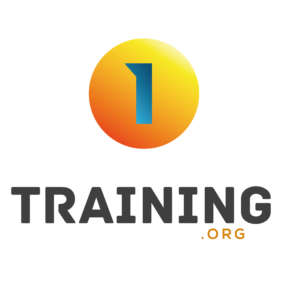 63/66 Hatton Garden, 5th Floor, Suite 23, London. EC1N 8LE, Dublin, United Kingdom
Make Enquiry
Please insert your contact details and any additional information you require and we will forward your request to 1 Training.
Map
1 Training
63/66 Hatton Garden, 5th Floor, Suite 23, London. EC1N 8LE, Dublin, United Kingdom