Course Description
Adobe Photoshop CS6 Essentials
Adobe Photoshop CS6 Essentials
Course Description:
This excellent Photoshop CS6 Extended: Essentials course will provide you with an overview of the interface, the tools, panels and options you'll need as a foundation for using Adobe Photoshop CS6. This useful Photoshop CS6 Extended: Advanced course will get you up to speed with the key new features in this version and teach you about the tools, palettes, and menu bars, as well as the major features such as layers, selections, image editing, compositing, Adobe Bridge, type design, drawing and painting, and creating a web photo gallery. Gain insider knowledge and a whole host of expert tips about Photoshop CS6 from a master!
Our learning material is available to students 24/7 anywhere in the world, so it's extremely convenient. These intensive online courses are open to everyone, as long as you have an interest in the topic! We provide world-class learning led by IAP, so you can be assured that the material is high quality, accurate and up-to-date.
What skills will I gain?
Explore the Photoshop CS6 Interface & Panels
Learn to make panoramic images with photomerge
Understand how to create a layer mask with quick mask mode
Learn to work with the patch tool on Photoshop CS6
Meet the Instructor:
Debbie Keller is a San Antonio-based teacher, author, video presenter and workshop presenter. She is the author of three textbooks, the Adobe Creative Suite 5 ACA Certification Preparation: Featuring Dreamweaver, Flash and Photoshop, the Adobe® Creative Suite 5 Projects Binder BASIC, and the Video Collection Revealed Featuring Adobe Premiere Pro, After Effects, Soundbooth and Encore CS5. She is currently working on revisions for all three textbooks for Adobe CS6. Debbie has been recognized as is a Discovery Star Educator and has been an Adobe Education Leader since 2002. Debbie is also a presenter for Total Training Essential Series for Photoshop, Flash Professional, Dreamweaver and Premiere Pro. She also conducts workshops and presents at numerous conferences, including Course Technology, ISTE, TCEA, Association for Career & Technology state conferences in Texas and Arkansas, and the Adobe Education Leader Summer Institute.
Course Outline:
Module 1: Getting Started
Module 2: Making Selections
Module 3: Non-Destructive Editing & Working With Layers
Module 4: Creating Composite Images
Module 5: Designing With Type
Module 6: Restoring & Correcting Photos & Exploring Blending Modes
Module 7: Drawing & Painting In Photoshop
Module 8: Using Adobe Bridge
Module 9: Creating A Web Photo Gallery
How will I be assessed?
You will have one assignment. Pass mark is 65%.
You will only need to pay £19 for assessment.
You will receive the results within 72 hours of submittal, and will be sent a certificate in 7-14 days.
What Certification am I going to receive?
Those who successfully pass this course will be awarded a Photoshop CS6 Extended: Essentials certificate. Anyone eligible for certification will receive a free e-certificate, and printed certificate.
---
| | |
| --- | --- |
| College Name | 1 Training |
| Course Category | Computers & IT (Information Technology) |
| Course Type | Online Learning |
| Course Location | Dublin, Ireland |
| Course Fee | 18 |
| Course Duration | Guided Learning Hours 07 |
| Entry Requirements | • You must be 16 or over • You should have a basic understanding of English, Maths and ICT • You will need a computer or tablet with internet connection (or access to one) |
| Career Path | • Image editing • Photography • Graphic design • Digital Design |
Course Provider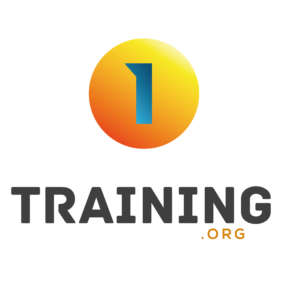 63/66 Hatton Garden, 5th Floor, Suite 23, London. EC1N 8LE, Dublin, United Kingdom
Make Enquiry
Please insert your contact details and any additional information you require and we will forward your request to 1 Training.
Map
1 Training
63/66 Hatton Garden, 5th Floor, Suite 23, London. EC1N 8LE, Dublin, United Kingdom