Course Description
Adobe Photoshop CS5 Essentials
Adobe Photoshop CS5 Essentials
Course Description:
This excellent Photoshop CS5 Extended: Essentials course is ideal for the beginning user to learn the essentials of Photoshop, and to get up to speed on all of the major features of this powerful image editing software. During this excellent Photoshop CS5 Extended: Advanced course learners will cover various topics including: working with vector shapes and paths, smart objects, using Adobe Bridge, the basics of Camera Raw, working with complex image layers, alpha channels, composting images, manipulating brushes, and finally outputting for print and the web, all using Photoshop CS5. Gain insider knowledge and a whole host of expert tips about Photoshop CS5 from a master!
Our learning material is available to students 24/7 anywhere in the world, so it's extremely convenient. These intensive online courses are open to everyone, as long as you have an interest in the topic! We provide world-class learning led by IAP, so you can be assured that the material is high quality, accurate and up-to-date.\
What skills will I gain?
Learn to use all of the key Photoshop tools, palettes, and menu bars
Understand all of the major features of Photoshop CS5, such as layers
Learn to use Photoshop CS5 features, such as: selections, image editing, and retouching
Understand working with colour and swatches, type design, masks, and blend modes
Meet the Instructor:
Amadou Diallo is a photographer, author, educator and digital imaging expert. A musician by training, Diallo brings his passion for creative expression to each of these endeavours. Diallo's vast experience with digital capture, editing, and printing has made him a sought-after instructor and consultant for amateur and professional photographers alike. Indeed, for Diallo one of the great pleasures outside of creating his own photographs is teaching others how to reap the benefits of digital imaging in their own work. This love of sharing information led him to write Mastering Digital Black and White: A Photographer's Guide to High Quality Black-and-White Imaging and Printing (Cengage Learning), widely hailed as a seminal work on digital photography technique. What truly separates Diallo from other digital experts is his unique ability to communicate both the technical and aesthetic requirements for creating stunning images. He is on the faculty of New York's renowned International Center of Photography (ICP). His latest book, The 50 Greatest Photo Opportunities in New York City (Cengage Learning) combines stunning imagery with step-by-step guidance to readers for capturing memorable and professional-looking images of the Big Apple.
Course Outline:
Module 01: The Big Picture
Module 02: Setting Up Like A Pro
Module 03: Global Editing
Module 04: Making
Module 05: Non-Destructive Editing
Module 06: The Fixer-Upper
Module 07: Type Design
Module 08: Vectors, Shapes & Paths
Module 09: Smart Objects
Module 10: Adobe Bridge
Module 11: Photoshop Camera Raw
Module 12: Image Layers & Alpha Channels
Module 13: Compositing Images
Module 14: Working With Brushes
Module 15: Print & Web Output
How will I be assessed?
You will have one assignment. Pass mark is 65%.
You will only need to pay £19 for assessment.
You will receive the results within 72 hours of submittal, and will be sent a certificate in 7-14 days.
What Certification am I going to receive?
Those who successfully pass this course will be awarded a Photoshop CS5 Extended: Essentials certificate. Anyone eligible for certification will receive a free e-certificate, and printed certificate.
---
| | |
| --- | --- |
| College Name | 1 Training |
| Course Category | Adobe, Computers & IT (Information Technology) |
| Course Location | Dublin, Ireland |
| Course Fee | 18 |
| Course Duration | Guided Learning Hours 30 |
| Entry Requirements | • You must be 16 or over • You should have a basic understanding of English, Maths and ICT • You will need a computer or tablet with internet connection (or access to one) |
| Career Path | • Image editing • Photography • Graphic design • Digital Design |
Course Provider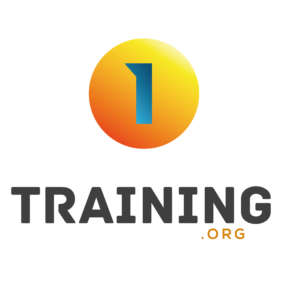 63/66 Hatton Garden, 5th Floor, Suite 23, London. EC1N 8LE, Dublin, United Kingdom
Make Enquiry
Please insert your contact details and any additional information you require and we will forward your request to 1 Training.
Map
1 Training
63/66 Hatton Garden, 5th Floor, Suite 23, London. EC1N 8LE, Dublin, United Kingdom