Course Description
Adobe Photoshop CS4 Essentials
Adobe Photoshop CS4 Essentials
Course Description:
This excellent Photoshop CS4 Extended: Essentials course has been created for beginners and intermediate users of Photoshop CS4 who want to gain a good grasp of Photoshop CS4 and how best to use it. During this excellent Photoshop CS4 Extended: Essentials course learners will cover various topics including: photo retouching, colour correction and how to use the Quick Mask mode, work with selections, resize images and many more valuable and time saving techniques to use when working with Photoshop CS4. Gain insider knowledge and a whole host of expert tips about Photoshop CS4 from a master!
Our learning material is available to students 24/7 anywhere in the world, so it's extremely convenient. These intensive online courses are open to everyone, as long as you have an interest in the topic! We provide world-class learning led by IAP, so you can be assured that the material is high quality, accurate and up-to-date.
What skills will I gain?
Learn how to non-destructively adjust image colour
Discover how to use layers to organize and lay out a poster
See how to create and apply special effects
Discover how to create and save intricate selections
Learn how to set file format and image compression for use on the web
Meet the Instructor:
Geoff Blake is a Toronto-based author, trainer, designer, and artist. For the past ten years, he's provided a wide range of graphic design, artwork, consulting, in-class training, and web design services.
A professional public speaker since 1997, Geoff has taught desktop publishing, web design, and graphics courses in both the corporate and post-secondary environments, working closely with some of the largest training providers and colleges in the Toronto area. His appearances, in-class training, and consulting have taken him throughout North America, where he's built a solid reputation for delivering otherwise "jargony" material in a fun, enjoyable, and entertaining way.
With his diverse print and web experience, he regularly contributes to magazines and web sites, and is currently working on a series of print, web, and design books—penning Ten Ton Dreamweaver in 2006 with Peachpit Press, and following up with Ten Ton Flash, which is in current production.
Geoff is very comfortable with modern digital and pre-press print preparation, cutting edge web design techniques, and software/hardware troubleshooting. Throughout his career, he's provided expert training and support for a variety of applications, including Microsoft Office, Dreamweaver, Flash, Photoshop, Acrobat, InDesign, and Illustrator.
You can visit Geoff online at tentonbooks.com, where he posts his latest tricks, techniques, reviews, and other discoveries in the ever-expanding world of technology.
Course Outline:
Module 01: Introduction to Adobe Photoshop CS4
Module 02: Exploring Adobe Bridge
Module 03: Resizing & Cropping Images
Module 04: Working With Basic Selections
Module 05: Getting Started With Layers
Module 06: Painting In Photoshop
Module 07: Photo Retouching
Module 08: Introduction to Colour Correction
Module 09: Using Quick Mask Mode
Module 10: Working With the Pen Tool
Module 11: Creating Special Effects
Module 12: Exporting Your Work
How will I be assessed?
You will have one assignment. Pass mark is 65%.
You will only need to pay £19 for assessment and certification.
You will receive the results within 72 hours of submittal, and will be sent a certificate in 7-14 days.
What Certification am I going to receive?
If you pass the exam successfully then you will be awarded a certificate in Photoshop CS4 Extended: Essentials.
---
| | |
| --- | --- |
| College Name | 1 Training |
| Course Category | Adobe, Computers & IT (Information Technology) |
| Course Location | Dublin, Ireland |
| Course Fee | 18 |
| Course Duration | Guided Learning Hours 30 |
| Entry Requirements | • You must be 16 or over • You should have a basic understanding of English, Maths and ICT • You will need a computer or tablet with internet connection (or access to one) |
| Career Path | • Image editing • Photography • Graphic design • Digital Design |
Course Provider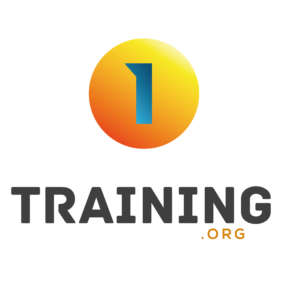 63/66 Hatton Garden, 5th Floor, Suite 23, London. EC1N 8LE, Dublin, United Kingdom
Make Enquiry
Please insert your contact details and any additional information you require and we will forward your request to 1 Training.
Map
1 Training
63/66 Hatton Garden, 5th Floor, Suite 23, London. EC1N 8LE, Dublin, United Kingdom