Course Description
Adobe Photoshop CS3 Essentials
Adobe Photoshop CS3 Essentials
Course Description:
This excellent Photoshop CS3: Essentials course is a comprehensive guide, and will teach you all the fundamentals of Photoshop CS3. So whether you're a Photoshop CS3 beginner, or you just need a refresher on keyboard shortcuts, the basics of making selections, special effects and layering, then this Photoshop CS3 Essentials course is what you need to make your images dazzle! During this excellent Photoshop CS3: Essentials course learners will cover various topics including: understanding the toolbars and interface, navigating documents, the fundamentals of colour correction, layering, doctoring images, filters and special effects. Learn how to manipulate images and gain the necessary skill to effectively utilise tools and interface of Photoshop CS3. Gain insider knowledge and a whole host of expert tips about Photoshop CS3 from a master!
Our learning material is available to students 24/7 anywhere in the world, so it's extremely convenient. These intensive online courses are open to everyone, as long as you have an interest in the topic! We provide world-class learning led by IAP, so you can be assured that the material is high quality, accurate and up-to-date.
What skills will I gain?
Learn how to utilize the power of Adobe Bridge to import, analyse, and organize your photos.
Understand the camera RAW workflow. Uncover how to convert your files to DNG, how to adjust white balance, exposure, saturation, create magnificent monochromes and even edit your JPEGS and TIFFS non-destructively
Master some of the industry's revered retouching techniques. Clone and heal your images, enhance eyes, whiten teeth, smooth skin tones, and reduce wrinkles
Discover all the image adjustment tools inside Photoshop CS3 including the histogram, adjust levels and curves, brightness and contrast, and shadows and highlights
Find out how to create image stacks, align and blend your layers and use Photomerge to create seamless eye-popping panoramas
Meet the Instructor:
Chad Perkins is an Adobe Certified Instructor and Expert in Photoshop, Illustrator, InDesign, Acrobat, After Effects, Premiere, and was one of the first in the world to be a Certified Expert in Adobe Encore DVD. He is also an Adobe Certified Print Specialist, an Adobe Certified Video Specialist, and is a CompTIA CTT+ Certified Technical Trainer. He has been teaching graphics applications at advanced levels for 5 years and has a very charismatic and humorous approach to teaching that keeps students entertained and enlightened.
Chad also owns Aveconta, an architectural rendering studio that creates photo-realistic renders from AutoCAD drawings and blueprints.
Chad served for over two years as the Digital 3D and Animation Specialist at a leading lenticular art creation facility in Southern California, where he produced finished art for Warner Brothers, Paramount, and Disney, among others. True to his passion for movies and animation, Chad is currently directing and producing an all-CGI short film.
Course Outline:
Section 1 – Photoshop Fundamentals
Module 01: The Glory Of Photoshop
Module 02: Preparing To Use Photoshop
Module 03: Selection Basics
Module 04: Layer Basics
Module 05: Colour Theory & Colour Correction
Module 06: Painting 101
Module 07: Undo Options & The History Palette
Module 08: Guides, Rulers & The Help Viewer
Module 09: Raster Vs. Vector-Based Images
Section 2 – Making Photoshop Magic Happen
Module 01: Doctoring Images
Module 02: Smart Objects Are Smarter Than Me
Module 03: Filters & Special Effects
Module 04: The Power Of Automation
Module 05: Intermediate Layer Concepts
Module 06: Output Options
Module 07: Adobe Bridge, Camera Raw & Device Central
How will I be assessed?
You will have one assignment. Pass mark is 65%.
You will only need to pay £19 for assessment.
You will receive the results within 72 hours of submittal, and will be sent a certificate in 7-14 days.
What Certification am I going to receive?
Those who successfully pass this course will be awarded a Photoshop CS3: Essentials certificate. Anyone eligible for certification will receive a free e-certificate, and printed certificate.
---
| | |
| --- | --- |
| College Name | 1 Training |
| Course Category | Adobe, Computers & IT (Information Technology) |
| Course Location | Dublin, Ireland |
| Course Fee | 18 |
| Course Duration | Guided Learning Hours 08 |
| Entry Requirements | • You must be 16 or over • You should have a basic understanding of English, Maths and ICT • You will need a computer or tablet with internet connection (or access to one) |
| Career Path | • Image editing • Photography • Graphic design • Digital Design |
Course Provider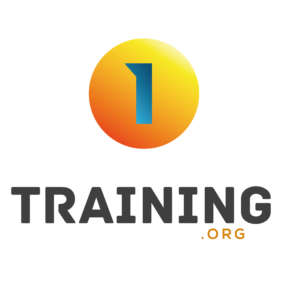 63/66 Hatton Garden, 5th Floor, Suite 23, London. EC1N 8LE, Dublin, United Kingdom
Make Enquiry
Please insert your contact details and any additional information you require and we will forward your request to 1 Training.
Map
1 Training
63/66 Hatton Garden, 5th Floor, Suite 23, London. EC1N 8LE, Dublin, United Kingdom