Course Description
Adobe Photoshop CS3 Advanced
Adobe Photoshop CS3 Advanced
Course Description:
This excellent Photoshop CS3: Advanced course explores the endless possibilities of digital imaging with Photoshop CS3, and covers the advanced tasks which can be completed on Photoshop CS3. During this excellent Photoshop CS3 course learners will cover various advanced topics including: learn how to manage and organize your images using Adobe Bridge CS3, process your photos using Camera Raw 4, and more. Learn to create stunning compositions using Photoshop's Smart Objects and the all-new non-destructive Smart Filters and edit images in perspective via the improved Vanishing Point Filter. Gain insider knowledge and a whole host of expert tips about Photoshop CS3 from a master!
Our learning material is available to students 24/7 anywhere in the world, so it's extremely convenient. These intensive online courses are open to everyone, as long as you have an interest in the topic! We provide world-class learning led by IAP, so you can be assured that the material is high quality, accurate and up-to-date.
What skills will I gain?
Discover the importance of non-destructive editing
Learn photo retouching techniques how to use and manipulate Smart Objects
Delve into the mechanics of Smart Filters, live video editing, and the Quick Selection Tool
Find out how to clone in perspective with Vanishing Point
Work with 3D objects and make black and white adjustments
Meet the Instructor:
Justin Seeley is an Adobe Certified Photoshop Expert and graphic designer with nearly a decade of experience in the creative media industry. A recognized Photoshop trainer known for his straight-forward teaching style and creative prowess, his techniques have been featured on podcasts such as the Adobe Creative Suite podcast and Photoshop TV, and his tutorials have appeared in publications such as Digit magazine.
Justin has been an avid Photoshop user since version 4.0 and hosts a variety of internet shows dedicated to teaching people around the world. He is the creator and host of the Photoshop Quicktips podcast which is consistently in the Top 10 Software How-To Pod-casts on the iTunes store. Justin is also the host and producer of the Photoshop Quick-tips: Special Effects and Quick Fixes training DVD.
In 2007 Justin co-founded the Photoshop Designers User Group, a non-profit organisation which helps further the education of students and other members of the community. Justin serves as President and Lead Instructor for the group and also presents several free mini-seminars on a variety of digital imaging topics.
A member of the National Association of Photoshop Professionals, Justin currently works for Murray State University as a Graphic Designer and Marketing Consultant. To learn more about Justin and his endeavours visit his websites at www.photoshopquicktips.com and
www.seeleymedia.com.
Course Outline:
Section 01:
Module 01: Preferences & Settings
Module 02: Working In Bridge® Cs3
Module 03: Mastering Camera Raw
Module 04: The Power Of Adjustment Layers
Module 05: Smart Objects & Filters
Module 06: The New Vanishing Point
Module 07: Working With A Wacom® Tablet
Section 02:
Module 01: Photoshop Cs3 Automation
Module 02: Better Black & White Conversions
Module 03: Using The Sharpening Filters
Module 04: Retouching Secrets Revealed
Module 05: Channels: The Untold Story
Module 06: New Features Of Photoshop Cs3 Extended
How will I be assessed?
You will have one assignment. Pass mark is 65%.
You will only need to pay £19 for assessment.
You will receive the results within 72 hours of submittal, and will be sent a certificate in 7-14 days.
What Certification am I going to receive?
Those who successfully pass this course will be awarded a Photoshop CS3: Advanced certificate. Anyone eligible for certification will receive a free e-certificate, and printed certificate.
---
| | |
| --- | --- |
| College Name | 1 Training |
| Course Category | Adobe, Computers & IT (Information Technology) |
| Course Type | Online Learning |
| Course Location | Dublin, Ireland |
| Course Fee | 18 |
| Course Duration | Guided Learning Hours 09 |
| Entry Requirements | • You must be 16 or over • You should have a basic understanding of English, Maths and ICT • You will need a computer or tablet with internet connection (or access to one) |
| Career Path | • Image editing • Photography • Graphic design • Digital Design |
Course Provider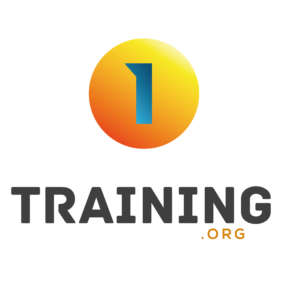 63/66 Hatton Garden, 5th Floor, Suite 23, London. EC1N 8LE, Dublin, United Kingdom
Make Enquiry
Please insert your contact details and any additional information you require and we will forward your request to 1 Training.
Map
1 Training
63/66 Hatton Garden, 5th Floor, Suite 23, London. EC1N 8LE, Dublin, United Kingdom