Course Description
Adobe Photoshop CS2
Course Description:
This excellent Photoshop CS2 course explores the endless possibilities of digital imaging with Photoshop CS2. During this excellent Photoshop CC course, both novices and more advanced users of Photoshop CS2 will learn to use the next generation design tools only found in this product. During this Photoshop CS2 course learners will be given realistic examples of working with Photoshop CS2, and will also gain advice and tips from an expert instructor about how to get the most out of Photoshop CS2. Gain insider knowledge and a whole host of expert tips about Photoshop CS2 from a master! As an added bonus, this Photoshop CS2 course also includes stock photography, courtesy of PhotoSpin, Inc. and iStockphoto, Inc.
Our learning material is available to students 24/7 anywhere in the world, so it's extremely convenient. These intensive online courses are open to everyone, as long as you have an interest in the topic! We provide world-class learning led by IAP, so you can be assured that the material is high quality, accurate and up-to-date.
What skills will I gain?
Understand the process of selecting, aligning, and grouping multiple layers for ease of design and creative development
Learners will experience new levels of flexibility and quality using Smart Objects
Meet the Instructor:
In 1985, Deke McClelland oversaw the implementation of the first personal computer-based production department in Boulder, Colourado. He later graduated to be artistic director for Publishing Resources, one of the earliest all-PostScript service bureaus in the United States.
These days, Deke is a well-known expert and lecturer on Adobe Photoshop and the larger realm of computer graphics and design. He serves as host to the interactive Video Workshop that ships with Photoshop CS as well as the exhaustive and entertaining Total Training for Adobe Photoshop CS. His other DVD- and CD-based video series include Total Training for Adobe Illustrator CS and Total Training Presents: Photoshop Elements 3 Unleashed and QuarkXPress to Adobe InDesign CS—Making the Switch.
In addition to his videos, Deke is creator of the tutorial One-on-One series, published by Deke Press in association with O'Reilly Media. These full-colour titles include 12 classroom-style lessons with two hours of video tutorials produces by Total Training. Titles include the bestselling Adobe Photoshop CS One-on-One, Adobe InDesign CS One-on-One, and the upcoming Photoshop Elements 3 for Windows One-on-One. Deke's other books include Photoshop CS Bible, Photoshop CS Bible—Professional Edition, Photoshop CS For Dummies, and Photoshop Elements 3 For Dummies (both Wiley).
In 1989, Deke won the Benjamin Franklin Award for Best Computer Book. Since then, he has received honours from the Society for Technical Communication (once in 1994 and twice in 1999), the American Society of Business Press Editors (1995 and 2000), the Western Publications Association (1999), and the Computer Press Association (1990, 1992, 1994, 1995, 1997, and twice in 2000). In 1999, Book Bytes named Deke it's Author of the Year. In 2002, he was inducted into the Photoshop Hall of Fame, sponsored by the National Association of Photoshop Professionals.
In addition to his other credits, Deke is an Adobe Certified Expert, a member of the PhotoshopWorld Instructor Dream Team, a featured speaker for Geek Cruises' Mac Mania and Photoshop Fling events, a regular speaker for The InDesign Conference, and a regular contributor to Photoshop User magazine. He lives in Boulder, Colourado.
How will I be assessed?
You will have one assignment. Pass mark is 65%.
You will only need to pay £19 for assessment.
You will receive the results within 72 hours of submittal, and will be sent a certificate in 7-14 days.
---
| | |
| --- | --- |
| College Name | 1 Training |
| Course Category | Adobe, Computers & IT (Information Technology) |
| Course Type | Online Learning |
| Course Location | Dublin, Ireland |
| Course Fee | 18 |
| Course Duration | 22 Hours |
| Entry Requirements | • You must be 16 or over • You should have a basic understanding of English, Maths and ICT • You will need a computer or tablet with internet connection (or access to one) |
| Career Path | • Image editing • Photography • Graphic design • Digital Design |
Course Provider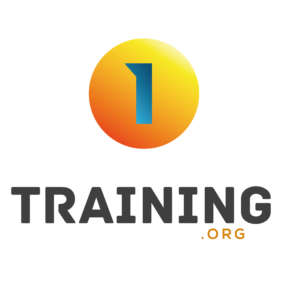 63/66 Hatton Garden, 5th Floor, Suite 23, London. EC1N 8LE, Dublin, United Kingdom
Make Enquiry
Please insert your contact details and any additional information you require and we will forward your request to 1 Training.
Map
1 Training
63/66 Hatton Garden, 5th Floor, Suite 23, London. EC1N 8LE, Dublin, United Kingdom