Course Description
Adobe Photoshop CC Masterclass Part 2
Adobe Photoshop CC Masterclass Part 2
Course Description:
This excellent Photoshop CC Masterclass, Part 2 course will teach you how to use Photoshop CC, and follows from our Photoshop CC Masterclass Part 2 course. During this excellent Photoshop CC course, you will learn how to: retouch images, utilize Camera Raw, add text, export your work, integrate Lightroom into your workflow, and much more. In addition, learners of this Photoshop CC course will study various intermediate and advanced techniques that can be employed on Photoshop CC. This Photoshop CC course is aimed at anyone who wants to get into the creative industry and gain a rock-solid Photoshop foundation. Gain insider knowledge and a whole host of expert tips about Photoshop CC from a master!
Our learning material is available to students 24/7 anywhere in the world, so it's extremely convenient. These intensive online courses are open to everyone, as long as you have an interest in the topic! We provide world-class learning led by IAP, so you can be assured that the material is high quality, accurate and up-to-date.
What skills will I gain?
Gain a familiarity with the terms and specifications of digital imaging, which is critical for anyone planning to master Photoshop
This Photoshop CC course give you a thorough introduction to bridge and camera raw on Photoshop CC
This Photoshop CC course will teach you how to restore and colour images
Meet the Instructor:
Martin Perhiniak is a Certified Adobe Design Master and Instructor. He worked as a designer for companies like Disney, Warner Brothers, Cartoon Network, Sony Pictures, Mattel, and DC Comics. He is currently working in London as a designer and instructor, as well as providing a range of services from live online training to consultancy work to individuals worldwide.
Course Outline:
Module 1: Retouching In Photoshop
Module 2: Working In Adobe Bridge & Camera Raw
Module 3: Working With Type In Photoshop
Module 4: Saving & Exporting In Photoshop
Module 5: Photoshop Workflows
How will I be assessed?
You will have one assignment. Pass mark is 65%.
You will only need to pay £19 for assessment.
You will receive the results within 72 hours of submittal, and will be sent a certificate in 7-14 days.
What Certification am I going to receive?
Those who successfully pass this course will be awarded a Photoshop CC Masterclass, Part 2 certificate. Anyone eligible for certification will receive a free e-certificate, and printed certificate.
---
| | |
| --- | --- |
| College Name | 1 Training |
| Course Category | Adobe, Computers & IT (Information Technology) |
| Course Type | Online Learning |
| Course Location | Dublin, Ireland |
| Course Fee | 18 |
| Course Duration | Guided Learning Hours 05 |
| Entry Requirements | • You must be 16 or over • You should have a basic understanding of English, Maths and ICT • You will need a computer or tablet with internet connection (or access to one) |
| Career Path | • Image editing • Photography • Graphic design • Digital Design |
Course Provider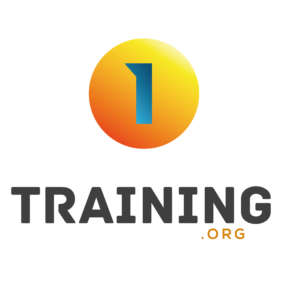 63/66 Hatton Garden, 5th Floor, Suite 23, London. EC1N 8LE, Dublin, United Kingdom
Make Enquiry
Please insert your contact details and any additional information you require and we will forward your request to 1 Training.
Map
1 Training
63/66 Hatton Garden, 5th Floor, Suite 23, London. EC1N 8LE, Dublin, United Kingdom