Course Description
Adobe InDesign CS3: Essentials
Overview
Adam's combination of real-world design experience, technical expertise, and training background make him an ideal InDesign CS3 software guide. In Part 1, he shows you how to navigate the new Adobe InDesign CS3 interface as well as all the paragraph, text, and character options available. In Part 2 you'll learn how to insert Photoshop, Illustrator and PDF files into your work and how to create and transform shapes and effects. Plus, you'll learn necessary skills for using color, working with layers, and preparing your designs for final output.
Learning with Study 365 has many advantages. The course material is delivered straight to you and can be adapted to fit in with your lifestyle. It is created by experts within the industry, meaning you are receiving accurate information, which is up-to-date and easy to understand.
This course is comprised of professional learning material, all delivered through a system that you will have access to 24 hours a day, 7 days a week for 365 days (12 months).
Who is it for?
Project managers
Editorial managers
Chief editors
Writers
Designers
Design managers
Course outline:
This course consists of the following modules:
Part 01
Module 01: Quickstart Tour of InDesign CS3
Module 02: Customizing the Interface
Module 03: Adjusting Application Preferences
Module 04: Working with Documents
Module 05: Navigating InDesign Documents
Module 06: Using Guides & Grids
Module 07: Adding Text to Your Layouts
Module 08: Character Formatting Options
Module 09: Paragraph Formatting Options
Module 10: Formatting Text with Styles
Module 11: Designing with Tabs & Tables
Part 02
Module 01: Placing Photoshop Files
Module 02: Placing Illustrator® & InDesign® Files
Module 03: Working with Shapes & Text Wrap
Module 04: Working with Color & Swatches
Module 05: Working with Layers
Module 06: Effects & Transparency
Module 07: Introducing Object Styles
Module 08: Preflight, Print & PDF
Course Duration:
From the day you purchase the course, you will have 12 months access to the online study platform. As the course is self-paced you can decide how fast or slow the training goes, and are able to complete the course in stages, revisiting the training at any time.
Method of Assessment:
At the end of the course, you will have one assignment to be submitted (you need a mark of 65% to pass) and you can submit the assignment at any time. You will only need to pay £19 for assessment and certification when you submit the assignment. You will receive the results within 72 hours of submittal, and will be sent a certificate in 7-14 days if you have successfully passed.
Certification:
Successful candidates will be awarded a certificate for Adobe InDesign CS3: Essentials.
Presenter Information:
Adam Pratt joined Adobe Systems in 2000 and is currently a Senior Systems Engineer working with all of the Creative Suite Products, including InCopy and InDesign. He consults with creative professional customers regarding their publishing workflows and helps ensure a smooth transition to InDesign and the Creative Suite.
Adam is an Adobe Certified Expert in every application in the Creative Suite and a Certified Print Specialist, as well as a Certified Web Specialist. He was also the world's first Creative Suite Master for CS1 and CS2.
---
Athlone, Westmeath, Dublin, Ireland
| | |
| --- | --- |
| Course Code | S 0269 |
| College Name | Study 365 |
| Course Category | Adobe, Computers & IT (Information Technology) |
| Course Type | Online Learning |
| Course Qualification | CPD |
| Course Location | Athlone, Westmeath, Dublin, Ireland |
| Course Fee | 33 |
| Course Duration | 365 Days |
| Entry Requirements | Learners must be age 16 or over and should have a basic understanding of the English Language, numeracy, literacy, and ICT. |
| Career Path | • Editing • Design • Project management • Management |
Course Provider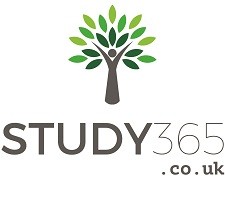 New Broad Street House, 35 New Broad Street, London. EC2M 1NH, United Kingdom, Cavan, United Kingdom
Make Enquiry
Please insert your contact details and any additional information you require and we will forward your request to Study 365.
Map
Study 365
New Broad Street House, 35 New Broad Street, London. EC2M 1NH, United Kingdom, Cavan, United Kingdom