Course Description
Adobe Illustrator CC 2017: UI & Web Design
UI design skills are one of the most employable opportunities of our lifetime. Created for people nervous about changing their careers into the world of user interface design, this UI & Web Design with Adobe Illustrator CC course takes students through a project-based class. Build a professional portfolio website using the work-along project files included. You can even use this course to build your own portfolio website by learning the keys to planning out a responsive site, like drawing wireframes, choosing colors and stylish fonts, and adding attention-grabbing images.
Course Curriculum
Module 01: Overview
Module 02: Getting started
Module 03: Planning
Module 04: Setting up your first pages
Module 05: It all begins with Wireframing
Module 06: Designing your first page
Module 07: Color
Module 08: Fonts
Module 09: Images
Module 10: Creating symbols & icons
Module 11: Creating mobile & tablet website versions
Module 12: Exporting
Module 13: Working as a UI designer
Module 14: Next steps
Module 15: Cheat Sheet
Course Duration:
From the day you purchase the course, you will have 12 months access to the online study platform. As the course is self-paced you can decide how fast or slow the training goes, and are able to complete the course in stages, revisiting the training at any time.
Method of Assessment:
At the end of the course, you will have one assignment to be submitted (you need a mark of 65% to pass) and you can submit the assignment at any time. You will only need to pay £19 for assessment and certification when you submit the assignment. You will receive the results within 72 hours of submittal, and will be sent a certificate in 7-14 days if you have successfully passed.
Certification:
Successful candidates will be awarded a certificate for Adobe Illustrator CC 2017: UI & Web Design.
---
Athlone, Westmeath, Dublin, Ireland
Course Provider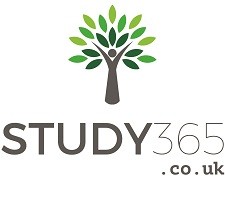 New Broad Street House, 35 New Broad Street, London. EC2M 1NH, United Kingdom, Cavan, United Kingdom
Make Enquiry
Please insert your contact details and any additional information you require and we will forward your request to Study 365.
Map
Study 365
New Broad Street House, 35 New Broad Street, London. EC2M 1NH, United Kingdom, Cavan, United Kingdom