Course Description
Adobe GoLive CS2
Course Description:
During this excellent GoLive CS2 course you will explore the power of GoLive CS2 and advance your Web designs to a new level of creativity and complexity. Whether you're someone who is a newcomer to GoLive, or if you have some experience using it, there is a whole host of information throughout this courses which will enable you to get the most out of GoLive. This GoLive course covers a number of interesting and useful topics, such as page building with Cascading Style Sheets (CSS), image maps, forms and tables. In addition, you'll receive an entire hour of expert instruction dedicated to Web design tips and tricks, incorporating different scripting languages including DHTML, JavaScript – as well as 10 do's and don'ts for maximising viewing in browsers on different platforms.
Our learning material is available to students 24/7 anywhere in the world, so it's extremely convenient. These intensive online courses are open to everyone, as long as you have an interest in the topic! We provide world-class learning led by IAP, so you can be assured that the material is high quality, accurate and up-to-date.
What skills will I gain?
Designed to unlock the power of GoLive CS2 and advance any Web designs to a new level of creativity and complexity.
Learn how to create basic web pages with Cascading Style Sheets (CSS), image maps, forms and tables, viewing and editing source code, optimizing images for the Web, and all the necessary steps needed to build and post an entire site.
Plus, an entire hour is dedicated to Web design tips and tricks incorporating different scripting languages including DHTML, JavaScript – as well as 10 do's and don'ts for maximizing viewing in browsers on different platforms.
Meet the instructor:
Lynn fell into Web development sideways. For years she and her husband, Joe, were in the entertainment industry creating productions for conventions and corporate events using audio, video and live talent. In 1993 Joe hinted that a Web site would be a fantastic marketing tool for their small business, and Lynn stepped in to take on the challenge. She took to the Web like a fish to water and never looked back.
Lynn knew immediately that she was hooked. An avid reader, she spent hours upon hours learning everything she could about Web design and development, and began using GoLive CyberStudio 2, now known as Adobe GoLive CS2. Within 2 years, the New Jersey based business was transformed into a successful Web development company.
Since then Lynn has been busy tackling new tasks. In July of 2000, she accepted a position as an Application Engineer with Adobe Systems, which she truly believes is the coolest job in the world. Her work includes supporting all of Adobe's products for creative professionals, and she is an Adobe Certified Expert in GoLive, InDesign, Illustrator and Photoshop, and an Adobe Certified Web Expert. As a former entertainer, Lynn feels right at home on stage. You might have seen her engaging demos of the Adobe Creative Suite at conferences such as MacWorld or PhotoshopWorld.
To date, Lynn has co-authored 4 books on Adobe GoLive, including the recently released, Adobe GoLive CS2 Tips & Tricks – The 250 Best, and has tech edited numerous other publications. Creating the series for Total Training is her most recent accomplishment, and one that she had a blast achieving.
Course outline:
Module 01: The GoLive User Interface
Module 02: A Whirlwind Tour of GoLive CS2
Module 03: The Editing Modes
Module 04: The Site Window
Module 05: Building a Page
Module 06: Using Components and Actions
Module 07: Introducing the CSS Editor
Module 08: Advanced Page Building with CSS
Module 09: Image Maps and Smart Objects
Module 10: Working with Forms and Tables
Module 11: Viewing and Editing Source Code
Module 12: Using Color and Saving Images for the Web
Module 13: Working with PDF and Quicktime™
Module 14: Site management
Module 15: Publishing your Site
Module 16: Super-Secret Tips and Tricks
How will I be assessed?
You will have one assignment. Pass mark is 65%.
You will only need to pay £19 for assessment.
You will receive the results within 72 hours of submittal, and will be sent a certificate in 7-14 days.
What Certification am I going to receive?
Those who successfully pass this course will be awarded a GoLive CS2 certificate. Anyone eligible for certification will receive a free e-certificate, and printed certificate.
---
| | |
| --- | --- |
| College Name | 1 Training |
| Course Category | Adobe, Computers & IT (Information Technology) |
| Course Type | Online Learning |
| Course Location | Dublin, Ireland |
| Course Fee | 18 |
| Course Duration | Guided Learning Hours 08 |
| Entry Requirements | • You must be 16 or over • You should have a basic understanding of English, Maths and ICT • You will need a computer or tablet with internet connection (or access to one) |
| Career Path | • JavaScript Developer • Full Stack Developer • Support Engineer • Game Graphics Designer • Software Developer |
Course Provider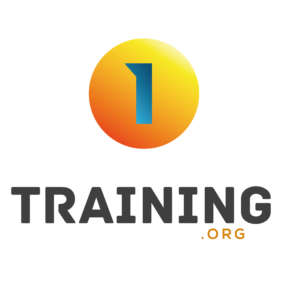 63/66 Hatton Garden, 5th Floor, Suite 23, London. EC1N 8LE, Dublin, United Kingdom
Make Enquiry
Please insert your contact details and any additional information you require and we will forward your request to 1 Training.
Map
1 Training
63/66 Hatton Garden, 5th Floor, Suite 23, London. EC1N 8LE, Dublin, United Kingdom