Course Description
Adobe Flash CS4 Professional: Advanced
Before you're done watching this Flash CS4 Professional: Advanced training series, you'll know how to build more efficient movies from a design perspective, and how to handle larger-scale, more complex projects. Plus, you'll lift the mystery behind ActionScript, and have the ability to create highly interactive movies that use dynamic content, work with data, and change on the fly.
Learning with Study 365 has many advantages. The course material is delivered straight to you and can be adapted to fit in with your lifestyle. It is created by experts within the industry, meaning you are receiving accurate information, which is up-to-date and easy to understand.
This course is comprised of professional learning material, all delivered through a system that you will have access to 24 hours a day, 7 days a week for 365 days (12 months).
Course Outline:
This course consists of the following modules:
Module 01: Working with Movie Clips
Module 02: Using Shared Libraries
Module 03: Introduction to Actionscript
Module 04: Using Variables & Conditional Logic
Module 05: Working with Dynamic Text
Module 06: Advanced Actionscript Concepts
Module 07: URLs & the URLREQUEST Objects
Module 08: Loading External Images & Text
Module 09: Flash UI Components
Course Duration:
From the day you purchase the course, you will have 12 months access to the online study platform. As the course is self-paced you can decide how fast or slow the training goes, and are able to complete the course in stages, revisiting the training at any time.
Method of Assessment:
At the end of the course, you will have one assignment to be submitted (you need a mark of 65% to pass) and you can submit the assignment at any time. You will only need to pay £19 for assessment and certification when you submit the assignment. You will receive the results within 72 hours of submittal, and will be sent a certificate in 7-14 days if you have successfully passed.
Certification:
Successful candidates will be awarded a certificate for Adobe Flash CS4 Professional: Advanced.
---
Athlone, Westmeath, Dublin, Ireland
| | |
| --- | --- |
| Course Code | S 0233 |
| College Name | Study 365 |
| Course Category | Adobe, Computers & IT (Information Technology) |
| Course Type | Online Learning |
| Course Location | Athlone, Westmeath, Dublin, Ireland |
| Course Fee | 35 |
| Course Duration | 365 days |
| Entry Requirements | Learners must be age 16 or over and should have a basic understanding of the English Language, numeracy, literacy, and ICT. |
| Career Path | Digital design Graphic design Digital media production Visual design Media art |
Course Provider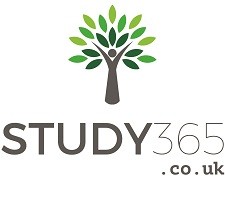 New Broad Street House, 35 New Broad Street, London. EC2M 1NH, United Kingdom, Cavan, United Kingdom
Make Enquiry
Please insert your contact details and any additional information you require and we will forward your request to Study 365.
Map
Study 365
New Broad Street House, 35 New Broad Street, London. EC2M 1NH, United Kingdom, Cavan, United Kingdom