Course Description
Adobe Fireworks CS3
Course Description:
During this excellent Fireworks CS3 course you'll get to know Fireworks CS3, a fantastic programme which picks up where Adobe's old ImageReady left off and comes packed with new features to set your designs up using html, java, and even CSS. This Fireworks CS3 course is taught by an expert who has years of experience, and heaps of insider tips and tricks to share with you! Learn how to adjust, crop, and use filters on your digital pictures, scans and stock art. Plus, you'll learn how to create composite images using layer techniques, adjustments, and effects using Fireworks CS3.
Our learning material is available to students 24/7 anywhere in the world, so it's extremely convenient. These intensive online courses are open to everyone, as long as you have an interest in the topic! We provide world-class learning led by IAP, so you can be assured that the material is high quality, accurate and up-to-date.
What skills will I gain?
Learn how to adjust your raw images and get them compressed and ready for the web.
Create your own website designs using the bitmap and vector tools built into Fireworks or importing designs from Photoshop or Illustrator.
Learn how to use Fireworks layers, compositing, and filter effects to take your designs to a higher level.
Understand Fireworks slicing features to make your designs into web pages and add advanced elements like rollover and pulldown menus.
Try out round trip editing of your completed web site – edit in Fireworks and back to HTML.
Meet the instructor:
John Ulliman has been working in interactive digital media since 1985 starting out his career on cutting edge applications for computer modelling and animation in the Aerospace industry with a number of companies, including Lockheed Martin and Northrop Grumman. He started his own studio, On the Wave Visual Communications in 1991 providing 2D and 3D graphics and animations for print, video and the web. He has consulted for many software firms in the industry, including Apple, Adobe, Macromedia, Microsoft, AutoDesk, and Alias Wavefront.
John has been teaching ever since he first picked up a computer, initially on hardware and programming languages, then on technical CAD software, and currently on all the products he uses to make animation magic work. He currently offers training on products for creating 2D and 3D artwork, assembling it into animations and interactive environments, as well as products which help him edit and produce the final work – whether that might be video, TV, CD-ROM, web or print.
John is an Adobe Certified Expert and an Adobe Certified Instructor for Flash, Fireworks, Dreamweaver, Director, Flash Video and Flash Mobile environment. He only provides training on software products that he actually uses in production, with the intention to bring as much practical experience into his classes as possible.
Course outline:
Module 01: Adjusting & Exporting Web Images
Module 02: Using Bitmap & Vector Elements
Module 03: Creating Composite Images
Module 04: Using Slices To Create Layers
How will I be assessed?
You will have one assignment. Pass mark is 65%.
You will only need to pay £19 for assessment.
You will receive the results within 72 hours of submittal, and will be sent a certificate in 7-14 days.
What Certification am I going to receive?
Those who successfully pass this course will be awarded a Fireworks CS3 certificate. Anyone eligible for certification will receive a free e-certificate, and printed certificate.
---
| | |
| --- | --- |
| College Name | 1 Training |
| Course Category | Adobe, Computers & IT (Information Technology) |
| Course Type | Online Learning |
| Course Location | Dublin, Ireland |
| Course Fee | 18 |
| Course Duration | Guided Learning Hours 04 |
| Entry Requirements | • You must be 16 or over • You should have a basic understanding of English, Maths and ICT • You will need a computer or tablet with internet connection (or access to one) |
| Career Path | • Graphic Designer • Web Developer • Web Designer • Technical Editor |
Course Provider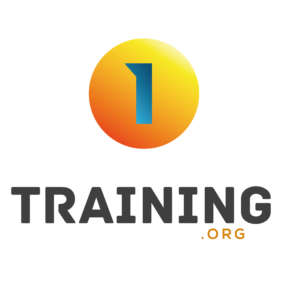 63/66 Hatton Garden, 5th Floor, Suite 23, London. EC1N 8LE, Dublin, United Kingdom
Make Enquiry
Please insert your contact details and any additional information you require and we will forward your request to 1 Training.
Map
1 Training
63/66 Hatton Garden, 5th Floor, Suite 23, London. EC1N 8LE, Dublin, United Kingdom