Course Description
Adobe CS5.5 Production Premium
Adobe CS5.5 Production Premium
Overview:
This excellent Adobe CS5.5: Production Premium will help you to master amazing programmes such as Premiere Pro, After Effects, and Photoshop. Get an introduction to some of the new key features which are available in the latest Adobe CS5.5: Production Premium. During this Adobe CS5.5 course you'll learn how to merge clips in Premiere Pro, use the Warp Stabilizer in After Effects, work with a Script-to-Story workflow, export using Adobe Media Encoder, animate with Repoussé in After Effects, and more. The fantastic teaching throughout this Adobe CS5.5 course will teach you to streamline your production process with new tools for a more efficient and effective workflow.
Our learning material is available to students 24/7 anywhere in the world, so it's extremely convenient. These intensive online courses are open to everyone, as long as you have an interest in the topic! We provide world-class learning led by IAP, so you can be assured that the material is high quality, accurate and up-to-date.
What will I learn?
Premiere Pro – Merge Clips
After Effects – Warp Stabiliser
Watch folders – Adobe Media Encoder
Adobe Story
Photoshop Repoussé
Meet the instructors:
Luisa Winters is an accomplished videographer, editor, 3D animator and graphics designer. Her compositions have been seen on broadcast TV as well as in private video productions. She has created and edited scores of video and web projects for dozens of corporate, government, and educational, commercial and private clients. An accomplished non-linear editor and instructor, Luisa has conducted training sessions and master classes for Adobe After Effects, Photoshop, Premiere Pro, Flash, Dreamweaver, Captivate and Encore DVD.
This course covers the following programmes:
Module 01: Merging Clips in Premiere®
Module 02: Using Warp Stabilizer In After Effects®
Module 03: Adobe Media Encoder
Module 04: Script-To-Story Workflow
Module 05: Repousse' & After Effects®
How will I be assessed?
You will have one assignment. Pass mark is 65%.
You will only need to pay £19 for assessment.
You will receive the results within 72 hours of submittal, and will be sent a certificate in 7-14 days.
What certification will I receive?
Those who successfully pass this course will be awarded a Adobe CS5.5: Production Premium – What's New certificate. Anyone eligible for certification will receive a free e-certificate, and printed certificate.
---
| | |
| --- | --- |
| College Name | 1 Training |
| Course Category | Adobe, Computers & IT (Information Technology) |
| Course Location | Dublin, Ireland |
| Course Fee | 18 |
| Entry Requirements | • You must be 16 or over • You should have a basic understanding of English, Maths and ICT • You will need a computer or tablet with internet connection (or access to one) |
| Career Path | • Graphic Design • Video Editing • Videography • Digital Media • Digital Marketing • Print Production • Multimedia Developer |
Course Provider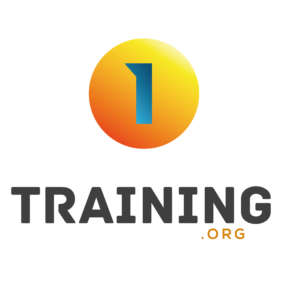 63/66 Hatton Garden, 5th Floor, Suite 23, London. EC1N 8LE, Dublin, United Kingdom
Make Enquiry
Please insert your contact details and any additional information you require and we will forward your request to 1 Training.
Map
1 Training
63/66 Hatton Garden, 5th Floor, Suite 23, London. EC1N 8LE, Dublin, United Kingdom