Course Description
Adobe CS4 Design Essentials Premium Bundle
Adobe CS4 Design Essentials Premium Bundle
Overview:
Adobe CS4 is the amazing software suite used by professional Graphic Designers, Video Editors, and Web Developers everywhere. If you need to get to grips with Adobe CS4, this excellent Adobe CS4: Design Essentials – Premium Bundle course is the place to start. This Adobe CS4 Design Essentials Premium Bundle course gives you the resources to enhance your creative skills and give your next design or production project a professional polish. Not only that, you'll be learning to use Adobe CS4 from experts in the industry, who have lots of tips and tricks to share with you.
Learning with 1Training.org has many advantages. The course material is delivered straight to you and can be adapted to fit in with your lifestyle. It is created by experts within the industry, meaning you are receiving accurate information, which is up-to-date and easy to understand. This course is comprised of professional learning material, all delivered through a system that you will have access to 24 hours a day, 7 days a week for 365 days (12 months).
During this course learners will master the following programmes:  
Total Training for Adobe Acrobat 9 Professional: Essentials
Total Training for Adobe Creative Suite 4: Design Workflow
Total Training for Adobe Dreamweaver CS4: Essentials
Total Training for Adobe Flash CS4 Professional: Essentials
Total Training for Adobe Illustrator CS4: Essentials
Total Training for Adobe InDesign CS4: Essentials
Total Training for Adobe Photoshop CS4 Extended: Essentials
How will I be assessed?
You will have one assignment. Pass mark is 65%.
You will only need to pay £19 x 7 for assessments.
You will receive the results within 72 hours of submittal, and will be sent a certificate in 7-14 days.
Certification:
Successful candidates will be awarded certificates for Adobe CS4: Design Essentials – Premium Bundle.  Anyone eligible for certification will receive free e-certificates, and printed certificates.
---
| | |
| --- | --- |
| College Name | 1 Training |
| Course Category | Adobe, Computers & IT (Information Technology) |
| Course Type | Online Learning |
| Course Location | Dublin, Ireland |
| Course Fee | 45 |
| Entry Requirements | • You must be 16 or over • You should have a basic understanding of English, Maths and ICT • You will need a computer or tablet with internet connection (or access to one) |
| Career Path | • Graphic designers • Production designer • Photographer • Videographers • Video editors • Web developers • Students • Job seekers • Artist • Animators |
Course Provider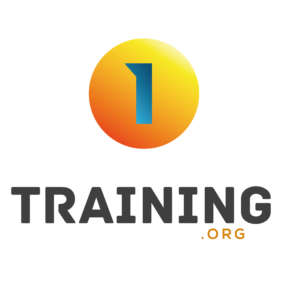 63/66 Hatton Garden, 5th Floor, Suite 23, London. EC1N 8LE, Dublin, United Kingdom
Make Enquiry
Please insert your contact details and any additional information you require and we will forward your request to 1 Training.
Map
1 Training
63/66 Hatton Garden, 5th Floor, Suite 23, London. EC1N 8LE, Dublin, United Kingdom