Course Description
Adobe CS3 Design Workflow
Adobe CS3 Design Workflow
Overview:
Adobe CS3 is the amazing software suite used by professional Graphic Designers, Video Editors, and Web Developers everywhere. If you need to get to grips with Adobe CS3, this excellent Adobe CS3: Design Workflow course is the place to start. You'll master the entire Adobe CS3 product line workflow, and will receive step-by-step instruction on how to build InDesign layouts, edit raster images with Photoshop, manipulate vector objects with Illustrator, build Web layouts with Dreamweaver, and develop rich media content with Flash. Discover amazing new features, fascinating techniques, and find out how to work more efficiently between the Adobe products in Creative Suite 3.
Learning with 1Training.org has many advantages. The course material is delivered straight to you and can be adapted to fit in with your lifestyle. It is created by experts within the industry, meaning you are receiving accurate information, which is up-to-date and easy to understand. This course is comprised of professional learning material, all delivered through a system that you will have access to 24 hours a day, 7 days a week for 365 days (12 months).
What skills will I learn?
Learn how to build layouts in InDesign CS3 from the ground up. From importing text and graphics to building character and style sheets, you'll learn all the tools needed to let your creative ideas flourish.
Delve into colour correction techniques, handling layers, and how to create sought-after visual effects in Photoshop CS3. Then unleash your creativity with Smart Objects, Smart Filters, and a host of other commands and options.
Hit the ground running with the de facto vector editing application, Illustrator CS3. Learn how to handle shapes and colour with ease, work with type, and discover how to create eye-popping special effects.
Discover why Dreamweaver is the industry standard application for designing and maintaining websites, including how to set up and organize Cascading Style Sheets, working with graphics, managing hyperlinks, and a whole lot more.
Explore the incredible world of web-based animation, multimedia, and motion inside Flash CS3. Learn about symbols, instances, Flash's library, and how they all work together. You'll also learn various animation techniques within Flash.
Meet the instructor:
Geoff Blake is a Toronto-based author, trainer, designer, and artist. For the past ten years, he's provided a wide range of graphic design, artwork, consulting, in-class training, and web design services.
A professional public speaker since 1997, Geoff has taught desktop publishing, web design ,and graphics courses in both the corporate and post-secondary environments, working closely with some of the largest training providers and colleges in the Toronto area. His appearances, in-class training, and consulting have taken him throughout North America, where he's built a solid reputation for delivering otherwise jargony material in a fun, enjoyable, and entertaining way. With his diverse print and web experience, he regularly contributes to magazines and web sites, and is currently working on a series of print, web, and design books—penning Ten Ton Dreamweaver in 2006 with Peachpit Press, and following up with Ten Ton Flash, which is in current production.
Geoff is very comfortable with modern digital and pre-press print preparation, cutting edge web design techniques, and software/hardware troubleshooting. Throughout his career, he's provided expert training and support for a variety of applications, including Microsoft Office, Dreamweaver, Flash, Photoshop, Acrobat, InDesign, Illustrator.
Course outline:
This course contains the following:
Module 1: Introduction to Adobe Bridge
Module 2: Publication layouts in InDesign
Module 3: Integrating Photoshop, InDesign and illustrator
Module 4: Vector objects in illustrator
Module 5: Media rich PDFs acrobat
Module 6: Web layouts in Dreamweaver
Module 7: Rich media content in flash
---
| | |
| --- | --- |
| College Name | 1 Training |
| Course Category | Adobe, Computers & IT (Information Technology) |
| Course Type | Online Learning |
| Course Location | Dublin, Ireland |
| Course Fee | 18 |
| Course Duration | Guided Learning Hours 07 |
| Entry Requirements | • You must be 16 or over • You should have a basic understanding of English, Maths and ICT • You will need a computer or tablet with internet connection (or access to one) |
| Career Path | • Video Editor • Web Developer • Graphic Designer • Videographer • Web Designer |
Course Provider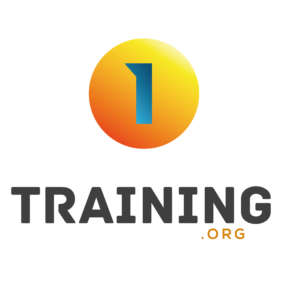 63/66 Hatton Garden, 5th Floor, Suite 23, London. EC1N 8LE, Dublin, United Kingdom
Make Enquiry
Please insert your contact details and any additional information you require and we will forward your request to 1 Training.
Map
1 Training
63/66 Hatton Garden, 5th Floor, Suite 23, London. EC1N 8LE, Dublin, United Kingdom