Course Description
Adobe CS2 Design to Delivery
Adobe CS2 Design to Delivery
Overview:
Adobe CS2 is the amazing software suite used by professional Graphic Designers, Video Editors, and Web Developers everywhere. If you need to get to grips with Adobe CS2, this excellent Adobe CS2: From Design to Delivery course is the place to start. You'll master the entire Adobe CS2 product line workflow, and will receive step-by-step instruction on how to combine the common tools for Photoshop® CS2, InDesign® CS2, Illustrator® CS2, and GoLive® CS2. Not only that, you'll uncover valuable techniques to maximise the creative print and web design process and give your projects a professional finish.
Learning with 1Training.org has many advantages. The course material is delivered straight to you and can be adapted to fit in with your lifestyle. It is created by experts within the industry, meaning you are receiving accurate information, which is up-to-date and easy to understand. This course is comprised of professional learning material, all delivered through a system that you will have access to 24 hours a day, 7 days a week for 365 days (12 months).
What skills will I learn?
 iStockphoto is a royalty-free stock photography community, where designers can search and download over 250,000 images.
Search, track, and purchase images from industry leading stock photo providers without ever leaving your creative application.
Learn how to search and download non-watermarked photos and begin working with them in other programs.
Reach peak efficiency with the integrated Version Cue file manager which tracks file updates without leaving the program you're in.
Meet the instructor:
Steve Holmes is the creative director of the award-winning Energi Design, in San Francisco, California. With a history rich in design and typography for motion, broadcast and web design, Steve's experience and the Energi portfolio are highly regarded in the design industry both in Europe and the US.
For over a decade, he has spoken at major design and animation conferences worldwide, and has a long-standing history as one of Total Training's top presenters, sharing his knowledge of After Effects, Illustrator and Photoshop with the world.
Course outline:
Module 1: Customizing your Layout
Module 2: Documents, Presets & Master Elements
Module 3: Basic Layout, Import & Reformatting
Module 4: Paragraph Styles & Power Redefinition
Module 5: Adobe Bridge, Raw Images & Adjustment layers
Module 6: Linked Frames, Text Wrap & Image Tricks
Module 7: Amazing Transparency Design
Module 8: Layout Finalization Techniques
Module 9: Adobe Illustrator® Logo Creation Tricks
Module 10: Books, Rules & Cool Object Styles
Module 11: Compounds & Power Transformations
Module 12: PDF Image Tricks
Module 13: Fast & Flexible Tables
Module 14: Amazing Adobe InDesign® Masking
Module 15: Creative Control in InDesign
Module 16: Parents, Children & Folios
Module 17: Libraries & Pagination
Module 18: Table of Contents Secrets
Module 19: Output Preview, Preflight & Batch Correction
Module 20: Package, Print & PDF Reviews
Module 21: Final PDF Export for Print
Module 22: Illustrator Cutter Guide Techniques
Module 23: Die Cutting & Appearance Palette Magic
Module 24: Version Cue® CS2 Workflow
Module 25: Web Site Creation & Setup
Module 26: Text & Page Layout with CSS
Module 27: Adobe Photoshop® Smart Objects & Backgrounds
Module 28: Layers & CSS Link Design
Module 29: Menus, Slices & Rollovers
Module 30: Actions, InDesign Packages & FTP
How will I be assessed?
You will have one assignment. Pass mark is 65%.
You will only need to pay £19 for assessment.
You will receive the results within 72 hours of submittal, and will be sent a certificate in 7-14 days.
Certification:
Those who successfully pass this course will be awarded a Adobe CS2: From Design to Delivery certificate. Anyone eligible for certification will receive a free e-certificate, and printed certificate.
---
| | |
| --- | --- |
| College Name | 1 Training |
| Course Category | Adobe, Computers & IT (Information Technology) |
| Course Type | Online Learning |
| Course Location | Dublin, Ireland |
| Course Fee | 18 |
| Course Duration | Guided Learning Hours 10 |
| Entry Requirements | • You must be 16 or over • You should have a basic understanding of English, Maths and ICT • You will need a computer or tablet with internet connection (or access to one) |
| Career Path | • Video Editor • Web Developer • Graphic Designer • Videographer • Web Designer |
Course Provider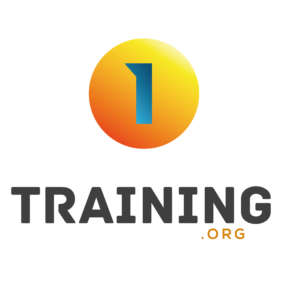 63/66 Hatton Garden, 5th Floor, Suite 23, London. EC1N 8LE, Dublin, United Kingdom
Make Enquiry
Please insert your contact details and any additional information you require and we will forward your request to 1 Training.
Map
1 Training
63/66 Hatton Garden, 5th Floor, Suite 23, London. EC1N 8LE, Dublin, United Kingdom