Course Description
Adobe After Effects CC 2015 Beginner
Adobe After Effects CC 2015 Beginner
Overview:
This excellent After Effects CC 2015 – Getting Started course will teach you the basics of After Effects CC, from importing assets, to animating effects, to exporting the final project. The course has been created and is taught by an expert instructor, Brian Maffitt, a graphics and animation professional. As you can imagine, he has an abundance of insider knowledge to share with you, and will provide an excellent education in After Effects CC. The course focuses on animating with keyframes to simulate a hand-held camera effect. In addition, you'll learn to finish the scene by adding blur, photo filters & noise. Finally, you'll learn to export your project using Adobe Media Encoder.
Our learning material is available to students 24/7 anywhere in the world, so it's extremely convenient. These intensive online courses are open to everyone, as long as you have an interest in the topic! We provide world-class learning led by IAP, so you can be assured that the material is high quality, accurate and up-to-date.
What skills will I gain?
Learn to export with Adobe Media Encoder
Learn to animate using keyframes
Simulate a hand held camera effect
Learn to composite layers and apply effects
Meet the Instructors:
Brian Maffitt brings a singularly diverse background to presenting and directing. As a former professional actor, photographer, carpenter, and Graceland Tour Guide, he jumped on board the computer graphic revolution in the late 1980s. He founded MAFF/x in 1993 and won several awards for video production, interactive design, and animation. Brian also co-founded Atomic Power Corporation and released two award-winning sets of software plugins for After Effects, "Psunami", and "Evolution". The latter was acquired by Adobe in 2001 and is now included with every copy of After Effects sold, and has been featured prominently in untold commercials and films,including Pixar's Academy Award-winning "The Incredibles".
A combination of communication skills and computer proficiency made video training a natural progression. As Total Training's co-founder and Chief Creative Officer, he is devoted to great training, crafted by an extraordinary creative team, for exceptional customers. And if he can occasionally make you smile (or roll your eyes) along the way, so much the better.
How will I be assessed?
You will have one assignment. Pass mark is 65%.
You will only need to pay £19 for assessment.
You will receive the results within 72 hours of submittal, and will be sent a certificate in 7-14 days.
Course Curriculum
GETTING STARTED WITH ADOBE(R) AFTER EFFECTS(R) CC 2015
1. Importing Assets into a New Project
2. Compositing Layers & Applying Effects
3. Animating with Keyframes
4. Simulating a Hand-held Camera Effect
5. Finishing the Scene
6. Exporting with Adobe Media Encoder
---
| | |
| --- | --- |
| College Name | 1 Training |
| Course Category | Adobe, Computers & IT (Information Technology) |
| Course Type | Online Learning |
| Course Location | Dublin, Ireland |
| Course Fee | 18 |
| Course Duration | Guided Learning Hours 02 |
| Entry Requirements | • You must be 16 or over • You should have a basic understanding of English, Maths and ICT • You will need a computer or tablet with internet connection (or access to one) |
| Career Path | • Graphic Design • Illustration • Motion Graphic Design • Motion Design • Visual Designer • Animator |
Course Provider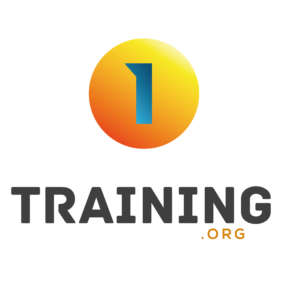 63/66 Hatton Garden, 5th Floor, Suite 23, London. EC1N 8LE, Dublin, United Kingdom
Make Enquiry
Please insert your contact details and any additional information you require and we will forward your request to 1 Training.
Map
1 Training
63/66 Hatton Garden, 5th Floor, Suite 23, London. EC1N 8LE, Dublin, United Kingdom