Course Description
Acrobat 9 Pro Essentials
Overview:
Do you need to get to grips with Acrobat 9, the most powerful document management software? This course covers Acrobat 9 in detail, including all the essential features available in Acrobat 9 and will show you just how easy using Acrobat in your workflow can be. This Acrobat 9 course is comprehensive, and the modules will teach you how to create, manage and use PDF in ways you've probably never considered. This dynamic Acrobat 8 course will also provide you with expert tips and tricks, showing you how to use Acrobat to collaborate with co-workers, no matter where they are.
Learning with 1Training.org has many advantages. The course material is delivered straight to you and can be adapted to fit in with your lifestyle. It is created by experts within the industry, meaning you are receiving accurate information, which is up-to-date and easy to understand. This course is comprised of professional learning material, all delivered through a system that you will have access to 24 hours a day, 7 days a week for 365 days (12 months).
What skills will I learn?
 Get an in-depth look at Acrobat capabilities, including its support for several collaborative processes.
Learn how to speed up the business process using Acrobat's electronic forms.
Discover how PDF files created using Acrobat 9 are far more than just electronic paper – they can contain Flash video and applications, hyperlinks, 3D models, and even other files.
Find out how to use the review and comment workflows, regardless of the version of Acrobat your clients or colleagues are using.
Learn all about Acrobat.com and how it provides a complete platform for business and personal collaboration: share files with SHARE, collaborate in real time with ConnectNow, and work on word processing documents on-line with BuzzWord.
Meet the instructor:
James Lockman is the owner of James Lockman Consulting, a digital workflow consulting and training company. James holds a degree in physics and applied physics from Yale University, and has years of experience teaching high school and college physics. James joined Working Words & Graphics in 1995 to head its Digital Prepress division. Since then, he has become a technical resource for manufacturers, software vendors, printers, agencies and graphic designers worldwide. His long practical experience with PostScript and PDF workflows, coupled with his teaching skills, make a great fit for training technical subjects.
James is an Adobe Certified Creative Suite Master and Adobe Acrobat Connect Pro Consultant. With customers ranging from large agencies to small boutique newspapers, his expertise in Acrobat and web-based collaboration make them more agile in today's electronic document workflows. He is a frequent presenter at industry events and online for Adobe Systems. James is also a seasoned instructor. In the early 1990s, he taught physics at Phillips Academy, Andover, Massachusetts and at Worcester Academy, Worcester, Massachusetts. He also taught Astronomy and Physics at Rutgers University in Newark, New Jersey, where he studied Physics and Electrical Engineering. On graphics subjects, he is the host of several Total Training series, including Total Training for Acrobat 9 Essentials and InDesign CS4 Essentials, and has more titles in the works. He blogs at www.jameslockman.com/jamesblog/
Course outline:
Module 1: Introduction to the Interface
Module 2: Navigating PDFs
Module 3: Creating PDFs
Module 4: Windows Only PDF Creation Features
Module 5: Manipulating PDFs
Module 6: Creating PDF Forms
Module 7: Optimising PDFs
Module 8: Exploring Optical Character Recognition
Module 9: PDF Security
Module 10: PDF Reviews & Commenting
Module 11: Adding Accessibility to PDFs
Module 12: Automated Document Processing
Module 13: Exploring Collaboration Options
Module 14: Tips & Tricks
Certification:
Successful candidates will be awarded a certificate for Adobe Acrobat 9 Professional.
---
| | |
| --- | --- |
| College Name | 1 Training |
| Course Category | Business |
| Course Type | Online Learning |
| Course Location | Dublin, Ireland |
| Course Fee | 18 |
| Course Duration | Guided Learning Hours 05 |
| Entry Requirements | You must be 16 or overYou should have a basic understanding of English, Maths and ICTYou will need a computer or tablet with internet connection (or access to one) |
| Career Path | Administrator Secretary Receptionist Legal secretary Executive assistant Business owner Entrepreneur Business professionals HR professionals |
Course Provider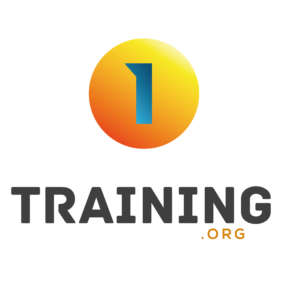 63/66 Hatton Garden, 5th Floor, Suite 23, London. EC1N 8LE, Dublin, United Kingdom
Make Enquiry
Please insert your contact details and any additional information you require and we will forward your request to 1 Training.
Map
1 Training
63/66 Hatton Garden, 5th Floor, Suite 23, London. EC1N 8LE, Dublin, United Kingdom