Course Description
Achieving Food Hygiene Rating Level 5
Achieving Food Hygiene Rating Level 5
Overview
The National Food Hygiene Rating Scheme was first introduced in December 2008 by the Food Standard Agency. These standards are followed in England, Wales and Northern Ireland. There is a rating scheme which ensures establishments comply with food laws. This is to manage the risks posed in the food and beverage industry. The rating scheme ranges from 3 to 5 and every establishment should be aware of how the system works. For instance, a rating 3 demonstrates acceptable standards and 5 indicate that risks are managed well within the premises. If an establishment receives a lower rating it can cause a negative impact on the business. If you want to know more about how this rating scheme works, Achieving Food Hygiene Rating Level 5 is an excellent course to get started on. The food establishments are assessed by instructors is an informative guide on how this rating scheme works, what the criteria is for scoring a good rating and how it is assessed by inspectors and for anyone who operates a cafe, restaurant or bed & breakfast, taking this course will increase your awareness of the importance of food safety and hygiene.
There are key modules explored in this course that will provide guidance on how to get a good rating for your business. It is imperative you pay close attention to maintaining high standards in food safety and minimising the chances of risks. It is your legal duty to cook, prepare and serve safe and hygienic food to your customers. Not maintaining the proper standards can lead to contaminated food and severe consequences from the Agency.
Achieving Food Hygiene Rating Level 5 will provide practical advice and guidance on how your business can comply with food law and manage food safety risks effectively. This is a CPD certified course which demonstrates to potential employers that you are continually developing yourself, and will make you a desirable candidate in food and beverage industry and food production.
Learning Outcomes
Gain a complete overview of how the National Food Hygiene Rating works
Learn what the scoring criteria of this scheme is
Gain practical advice to ensure your premises receives the best score
Understand how scoring and rating is assessed by the inspector
Course Curriculum Total Units : 0
1: Food Hygiene Ratings – An Introduction
2: Scoring Criteria
3: Appeals
4: Safer Food Better Business (SFBB)
5: E.Coli
6: Good Hygiene Structure and Cleaning
Who Should Attend
Individuals aspiring or already working in the food and beverage industry
Individuals wishing to progress in their career in food production
Method of Assessment
In order to qualify in the course 'Achieving Food Hygiene Rating Level 5' successfully, learners will take an online test. This online test is marked automatically, so you will receive an instant grade and know whether you have passed the course.
Pass Mark: 70%
---
| | |
| --- | --- |
| College Name | 1 Training |
| Course Category | Health & Safety |
| Course Type | Online Learning |
| Course Location | Dublin, Ireland |
| Course Fee | 19 |
| Course Duration | Guided Learning Hours 13 |
| Entry Requirements | • Learners should be over the age of 16, and have a basic understanding of English, ICT and numeracy. • A sound educational background is recommended. |
| Career Path | • Food Safety Managers – £63,000 (Approximately) • Food and Beverage Managers – £55,000 (Approximately) • Food Technologists – £50,000 (Approximately) |
Course Provider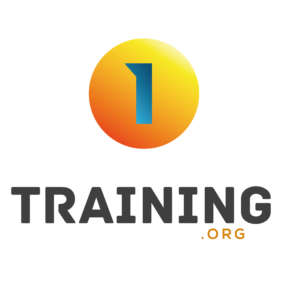 63/66 Hatton Garden, 5th Floor, Suite 23, London. EC1N 8LE, Dublin, United Kingdom
Make Enquiry
Please insert your contact details and any additional information you require and we will forward your request to 1 Training.
Map
1 Training
63/66 Hatton Garden, 5th Floor, Suite 23, London. EC1N 8LE, Dublin, United Kingdom