Course Description
Abrasive Wheels Instructor Training Course
The course is fully Online – Virtual Live Videoconference through Microsoft Teams. The start time is 9.30 AM.
This is a 1-day course.
As we are all aware, going forward, there will be new norms of social distancing and new policies to be implemented. The future of training is Online.
The benefits of completing the training online, through videoconference:
Full compliance with social distancing.
You can do the training outside of the office.
The logistics of managing training are quite easy, as each individual will be sent a meeting request from Guardian Safety. We will manage everything on your behalf.
You do not have to travel to training therefore there are no liability risks.
Training materials (PowerPoint presentations, administration documents that include sign-in sheets, course notes, certificate template) are generated electronically, therefore always available.
Your guaranteed consistency of training is every participant will complete the same online course.
Participants will also receive, complementary, 2 online licenses: Abrasive Wheels Training & Presentation Skills (Train the trainer module).
Who Should Attend:
The course is specially designed for those who wish to become an Abrasive Wheels Instructor.
Course Duration:
9:30 AM – 5:00 PM
Requirements:
The videoconference will run through Microsoft Teams.
You will need a PC with audio/video, Internet, and room for the practical side. Make sure you are running a browser (google chrome, firefox, etc) and the Teams application is installed.
You will receive an invitation from the designated tutor.
Abrasive wheel Instructor training course is designed This course is designed to give participants the skills and confidence to deliver Abrasive Wheels Instructor Training to comply with the Abrasive Wheels Regulations 1982 (SI 30 / 1982).
Abrasive Wheels Instructor Course Objectives: On completion of this Abrasive Wheels Course, participants will be able to:-
Instruct and train employees in the safe selection, setting, and use of abrasive wheels
Understand the legal aspects of Abrasive Wheel Regulations that relate to training
Design, implement and evaluate internal company training sessions
Abrasive Wheels Instructor Training Course Content:
Abrasive wheels regulations
Identifying the hazards of working with abrasive wheels
Selecting the correct wheel for the job
Inspection & testing of abrasive wheels
Guarding of grinding and cutting operations
Dressing and truing of abrasive wheels
Functions of components, flanges, blotters etc
Differences between grinding and cutting operations
Designing a training session
Using training aids
Evaluating learning and providing feedback
All participants will gain practical experience in delivering training
---
Clondalkin, Dublin, Ireland
Course Provider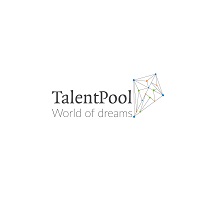 Unit C1, Centre Point Business Park, Oak Road,, Dublin, Ireland
Make Enquiry
Please insert your contact details and any additional information you require and we will forward your request to Guardian Safety.
Map
Guardian Safety
Unit C1, Centre Point Business Park, Oak Road,, Dublin, Ireland